Diving the Great Barrier Reef with Mike Ball Dive Expeditions (Watch Video)
In this exclusive Vlog for Scubaverse and Dive Travel Adventures, Richard and Hayley from Black Manta Photography head to Australia to dive the Great Barrier Reef aboard Spoilsport, Mike Ball Dive Expeditions' multi-award-winning, iconic liveaboard.
For more from Richard and Hayley visit www.blackmantaphotography.com.
Jeff chats to… Marine Biologist Dr Emma Camp about the future of coral reefs (Watch Video)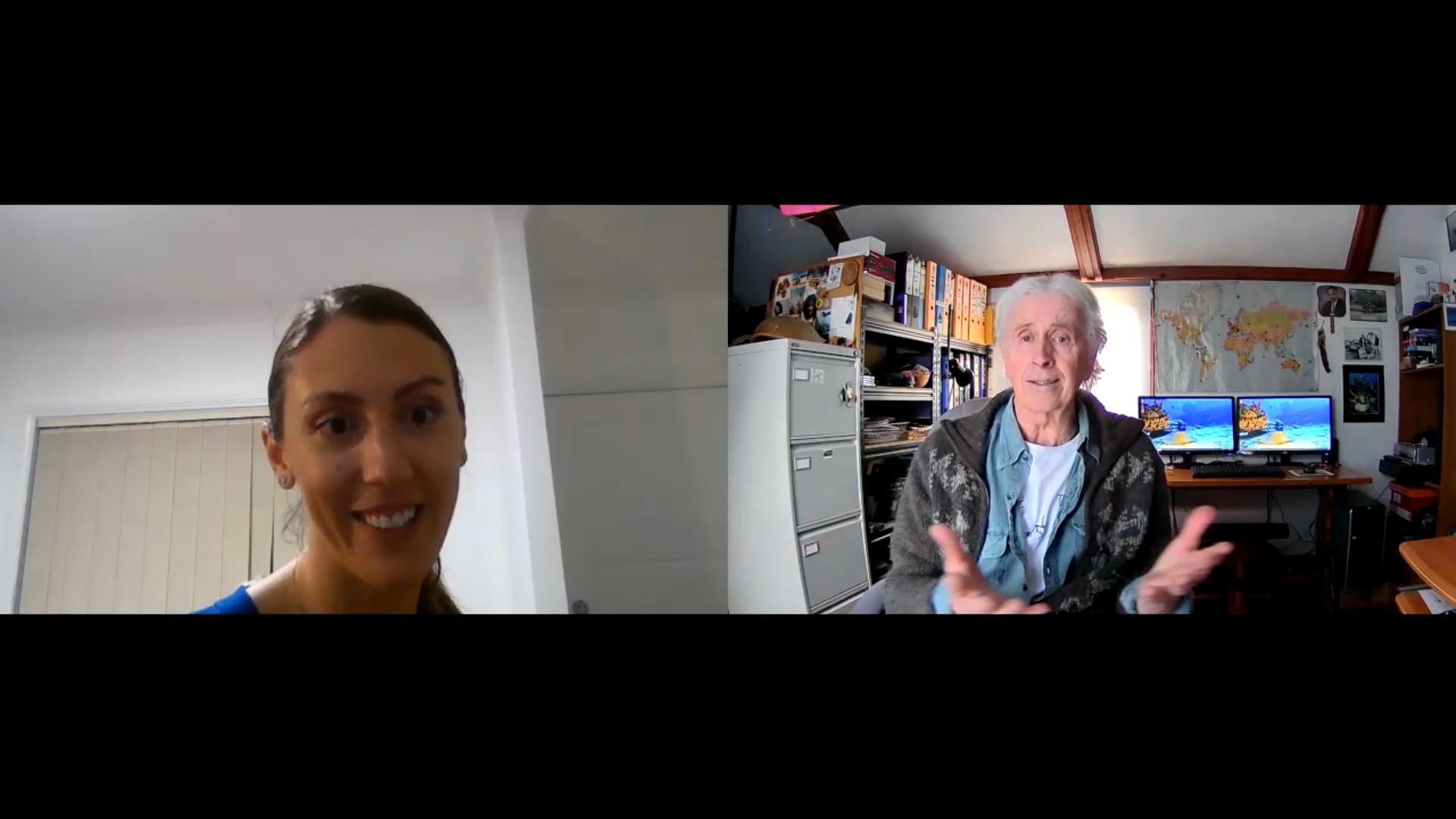 In this exclusive Zoom interview, Jeff Goodman, Scubaverse Editor-at-Large, chats to Marine Biologist Dr Emma Camp about the true state and future of Coral Reefs and marine conservation.
Dr Emma Camp is a marine biologist and the Deputy Team Leader of the Future Reefs team at the University of Technology Sydney. Emma is a United Nations Young Leader for the Sustainable Development Goals, a National Geographic Explorer, a 2019 Rolex Associate Laureate and was recently named a 2020 Time Magazine Next Generation Leader and UNESCO-L'Oréal Australian Women in Science Fellow. Emma researches and advocates for the world's marine life under threat from environmental and climate change. She is one of the founders of the Coral Nurture Program on the Great Barrier Reef – a unique program involving scientists and Tour Operators to enhance reef biodiversity and promote site stewardship. Emma is an advocate for Women in STEM and improved Climate Action.
Find out more about Emma and her work at www.emmafcamp.com
---
Rather listen to a podcast? Listen to the audio HERE on the new Scubaverse podcast channel at Anchor FM.
Wining and Diving – South Australia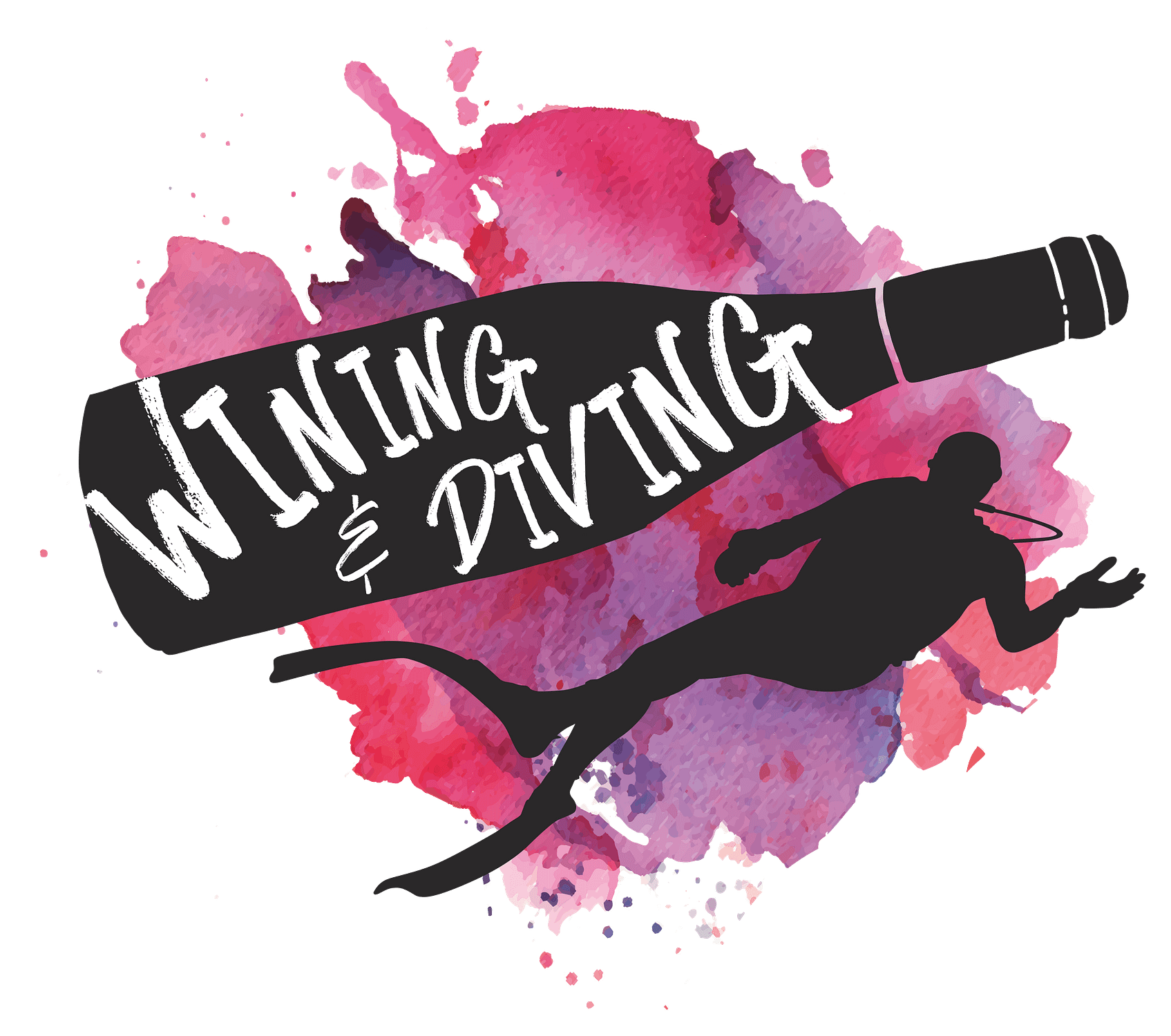 The Wining and Diving series sees Nick and Caroline Robertson-Brown embark on a tour to tickle the taste buds as well as to discover amazing dive sites in wine-making regions around the world. Some of the best wines are influenced by sea breezes and a coastal climate, allowing two of Nick and Caroline's passions to be combined into one epic journey.
**Please note, Nick and Caroline are not encouraging drinking before diving! The two activities are kept well apart on each of these trips.
---
South Australia is considered one of the best wine regions in the world, and to be able to combine touring the coastline, diving with Leafy Seadragons, sea lions and Great White Sharks, experiencing native Australian wildlife and tasting great wines made this a trip at the very top of our wish list. We had just 2 weeks to pack in lots of great adventures.
Having arrived in Adelaide in a bit of a daze after such a long journey, we were soon refreshed and wandering around this vibrant city enjoying a quick craft beer and a bite to eat before an early night. Our first full day saw us being picked up before sunrise by the team at Underwater Sport Diving Centre who were taking us out to search for Leafy Seadragons at Rapid Bay Jetty. This was a dive we had read about and were excited to finally be visiting. You can do this dive as a shore dive, but we had a boat to take us easily to the best spots. And it was really worth it, with our excellent guide finding several leafy seadragons for us just minutes after us getting into the water. Amazing!
Our second day saw us driving through Adelaide Hills touring the vineyards and our first stop was at the Handorf Hill Winery. They have a ChocoVino experience that is worth the flight to Australia alone! Looking out over the beautiful scenery matching their acclaimed wines with some of the best chocolate in the world is quite an experience. The Handorf Hill Gruner Veltliner is a wine to behold. Visits to Penfolds, Somerled Wines and the National Wine Centre of Australia made this a wine-lovers day to remember.
It was time for us to head south towards Kangaroo Island. Our short drive to the Fleurieu Peninsula saw us excitedly point out kangaroos bouncing along the hillsides as we headed to Victor Harbor, and to the wine region of McLaren Vale. We stopped to grab lunch in the famous Willunga farmers market before heading to a wine tasting at d'Arenberg Vineyard & Winery before enjoying a tour to see the penguins on Granite Island at dusk.
The following day we took the ferry to Kangaroo Island where we planned to do both shore and boat diving over the next few days, as well as to tour the island to see it amazing wildlife. We were delighted to see our first Koala, and loved seeing the Australian Sea Lion colony at Seal Bay. Our shore dives saw us diving another jetty and finding several Leafy Seadragons using their perfect camouflage to blend in with the underwater vegetation. Kangaroo Island Marine Advenures picked us up to go diving by boat to search for even more seadragons and to enjoy the company of juvenile sea lions underwater. They also offer incredible wild dolphin swims, which we hope to return and try some day.
The final part of our epic tour of South Australia saw us fly to Port Lincoln on the Eyre Peninsula. We had a lunch appointment with Rodney Fox and his wife Kay. Rodney survived a Great White Shark attack back in the 60s when he was competing in a spear-fishing competition. He went on to develop shark cages so that he could safely learn more about the shark that nearly killed him.
He developed shark experience tours for famous underwater film makers and photographers and was involved in shooting some of the scenes from the film Jaws. We sat and chatted about his experiences over a cup and tea and scones, and could have stayed all day to listen to his incredible stories, but it was time for us to go and experience the Great White Sharks of South Australia for ourselves, on a liveaboard expedition with Rodney and Kay's son Andrew.
The weather started to turn as we headed out to sea. A polar vortex was heading our way and it was going to make for some challenging conditions for our shark diving tour. Big waves and strong underwater currents meant that the sea floor cages, that offer incredible views of the sharks could not be deployed. The visibility at the surface in tumultuous waters was challenging too. Not the best for underwater photography, but we were still able to experience the incredible speed and power of these magnificent predators as they approached the cages. The best part of the trip was to be out on the water with someone so knowledgeable and passionate about Great White Sharks.
All to soon it was time for us to head back home. We only scratched the surface of what was on offer in this amazing state, its coastline, marinelife and of course wine. But we did get to experience some Great Whites (both of the shark and wine kind)!
---
Links
For more information about Frogfish Photography click here
For information about visiting South Australia click here
Dive Centres
Vineyards