Jeff chats to… Marine Biologist Dr Emma Camp about the future of coral reefs (Watch Video)
In this exclusive Zoom interview, Jeff Goodman, Scubaverse Editor-at-Large, chats to Marine Biologist Dr Emma Camp about the true state and future of Coral Reefs and marine conservation.
Dr Emma Camp is a marine biologist and the Deputy Team Leader of the Future Reefs team at the University of Technology Sydney. Emma is a United Nations Young Leader for the Sustainable Development Goals, a National Geographic Explorer, a 2019 Rolex Associate Laureate and was recently named a 2020 Time Magazine Next Generation Leader and UNESCO-L'Oréal Australian Women in Science Fellow. Emma researches and advocates for the world's marine life under threat from environmental and climate change. She is one of the founders of the Coral Nurture Program on the Great Barrier Reef – a unique program involving scientists and Tour Operators to enhance reef biodiversity and promote site stewardship. Emma is an advocate for Women in STEM and improved Climate Action.
Find out more about Emma and her work at www.emmafcamp.com
---
Rather listen to a podcast? Listen to the audio HERE on the new Scubaverse podcast channel at Anchor FM.
Wining and Diving – South Australia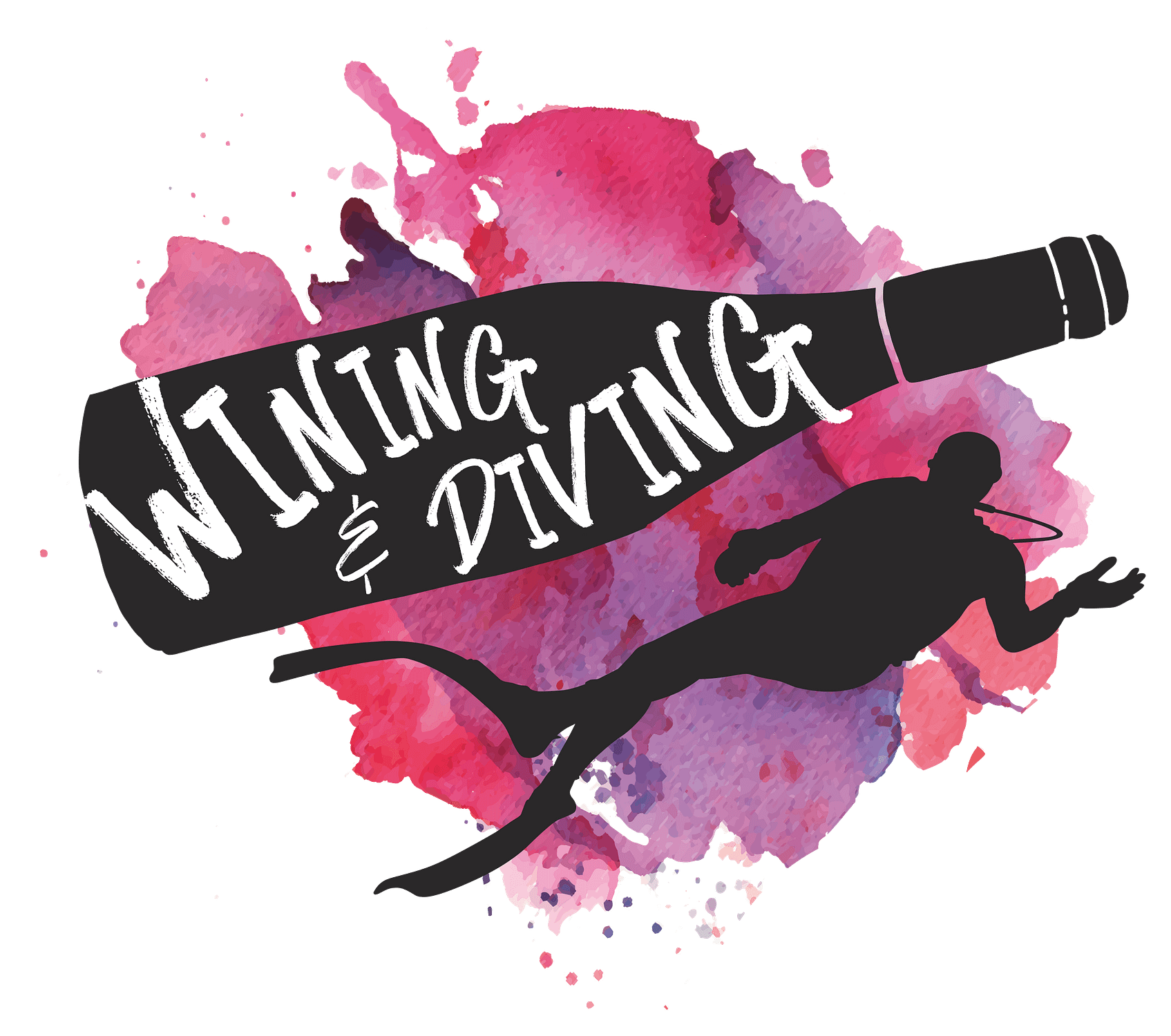 The Wining and Diving series sees Nick and Caroline Robertson-Brown embark on a tour to tickle the taste buds as well as to discover amazing dive sites in wine-making regions around the world. Some of the best wines are influenced by sea breezes and a coastal climate, allowing two of Nick and Caroline's passions to be combined into one epic journey.
**Please note, Nick and Caroline are not encouraging drinking before diving! The two activities are kept well apart on each of these trips.
---
South Australia is considered one of the best wine regions in the world, and to be able to combine touring the coastline, diving with Leafy Seadragons, sea lions and Great White Sharks, experiencing native Australian wildlife and tasting great wines made this a trip at the very top of our wish list. We had just 2 weeks to pack in lots of great adventures.
Having arrived in Adelaide in a bit of a daze after such a long journey, we were soon refreshed and wandering around this vibrant city enjoying a quick craft beer and a bite to eat before an early night. Our first full day saw us being picked up before sunrise by the team at Underwater Sport Diving Centre who were taking us out to search for Leafy Seadragons at Rapid Bay Jetty. This was a dive we had read about and were excited to finally be visiting. You can do this dive as a shore dive, but we had a boat to take us easily to the best spots. And it was really worth it, with our excellent guide finding several leafy seadragons for us just minutes after us getting into the water. Amazing!
Our second day saw us driving through Adelaide Hills touring the vineyards and our first stop was at the Handorf Hill Winery. They have a ChocoVino experience that is worth the flight to Australia alone! Looking out over the beautiful scenery matching their acclaimed wines with some of the best chocolate in the world is quite an experience. The Handorf Hill Gruner Veltliner is a wine to behold. Visits to Penfolds, Somerled Wines and the National Wine Centre of Australia made this a wine-lovers day to remember.
It was time for us to head south towards Kangaroo Island. Our short drive to the Fleurieu Peninsula saw us excitedly point out kangaroos bouncing along the hillsides as we headed to Victor Harbor, and to the wine region of McLaren Vale. We stopped to grab lunch in the famous Willunga farmers market before heading to a wine tasting at d'Arenberg Vineyard & Winery before enjoying a tour to see the penguins on Granite Island at dusk.
The following day we took the ferry to Kangaroo Island where we planned to do both shore and boat diving over the next few days, as well as to tour the island to see it amazing wildlife. We were delighted to see our first Koala, and loved seeing the Australian Sea Lion colony at Seal Bay. Our shore dives saw us diving another jetty and finding several Leafy Seadragons using their perfect camouflage to blend in with the underwater vegetation. Kangaroo Island Marine Advenures picked us up to go diving by boat to search for even more seadragons and to enjoy the company of juvenile sea lions underwater. They also offer incredible wild dolphin swims, which we hope to return and try some day.
The final part of our epic tour of South Australia saw us fly to Port Lincoln on the Eyre Peninsula. We had a lunch appointment with Rodney Fox and his wife Kay. Rodney survived a Great White Shark attack back in the 60s when he was competing in a spear-fishing competition. He went on to develop shark cages so that he could safely learn more about the shark that nearly killed him.
He developed shark experience tours for famous underwater film makers and photographers and was involved in shooting some of the scenes from the film Jaws. We sat and chatted about his experiences over a cup and tea and scones, and could have stayed all day to listen to his incredible stories, but it was time for us to go and experience the Great White Sharks of South Australia for ourselves, on a liveaboard expedition with Rodney and Kay's son Andrew.
The weather started to turn as we headed out to sea. A polar vortex was heading our way and it was going to make for some challenging conditions for our shark diving tour. Big waves and strong underwater currents meant that the sea floor cages, that offer incredible views of the sharks could not be deployed. The visibility at the surface in tumultuous waters was challenging too. Not the best for underwater photography, but we were still able to experience the incredible speed and power of these magnificent predators as they approached the cages. The best part of the trip was to be out on the water with someone so knowledgeable and passionate about Great White Sharks.
All to soon it was time for us to head back home. We only scratched the surface of what was on offer in this amazing state, its coastline, marinelife and of course wine. But we did get to experience some Great Whites (both of the shark and wine kind)!
---
Links
For more information about Frogfish Photography click here
For information about visiting South Australia click here
Dive Centres
Vineyards
Unmissable Micronesia Wrecks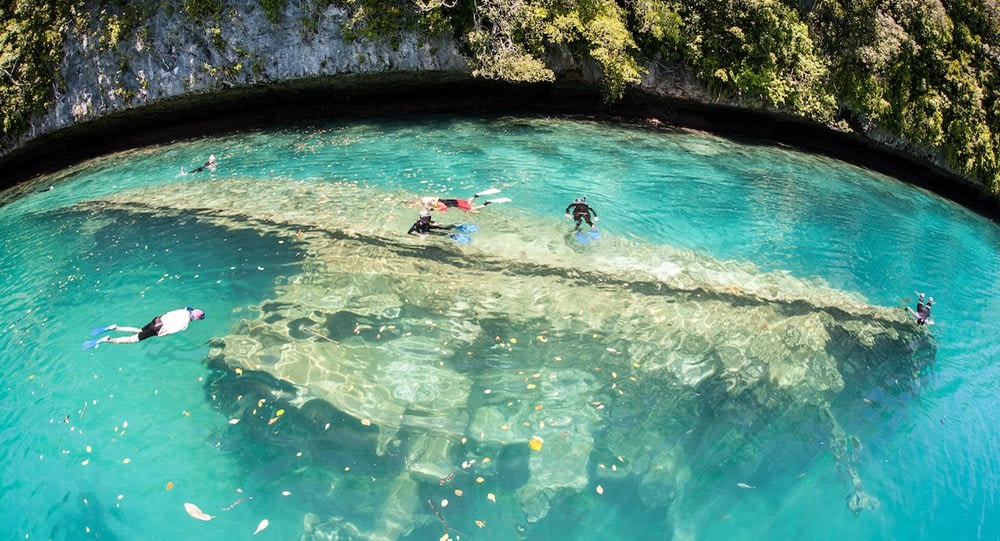 A blog by Liveaboard.com
Micronesia scuba diving has everything a diver could wish for; from thriving reefs to coral-encrusted WWII wrecks, plenty of large marine life and tiny colourful critters. Palau and Truk Lagoon are the places to go if you're a fan of wreck diving, with numerous wrecks on offer.
There are a variety of liveaboards to choose from at both destinations. The beautiful Palau Siren is an understandably popular choice with its luxurious accommodation. The SS Thorfinn is great for technical divers and has two special technical diving packages; the Rebreather Plan and Truk Tek Unlimited.
Truk lagoon can be dived all year, thanks to its sheltered nature, and Palau has three main diving seasons:
The high season from December to March, offering flat seas and dry weather
The shoulder months of April, July, August, October and November, when there is more wind and rainfall
The low months of May, June and September which offer fewer visitors and the lowest prices
Here is our pick of the top Micronesia wrecks to explore:
PALAU
Palau is one of Micronesia's main dive destinations and there is something for all interests; with reef dives, drop-offs, drift dives, caves and multiple wrecks to explore. It is best to visit Palau as an advanced diver, with drift and wreck diving experience, to make the most of the dive sites.
IRO MARU
What is it?
This Japanese Navy oiler sank in 1944 and is 143 meters long, with the deck at 25 meters below the surface.
Why dive this wreck?
The Iro Maru is an impressive sight, still sitting upright and giving a complete view of the ship. The deck is covered with clams, oysters and critters and the ship is home to plentiful corals, including black coral trees. There are numerous fish and an array of WWII artifacts, including some live ammunition – so be sure not to touch anything on the wreck. There are two large guns; one on the stern and the other on the bow.
Who is this wreck suitable for?
The Iro Maru sits in an area with no currents, making it easily accessible, and it is within recreational dive limits. Wreck penetration is possible at this wreck.
AMATSU MARU
What is it?
This oil tanker came into service just 4 months before being sunk. She is the largest shipwreck in Palau, with a total length of 159 meters.
Why dive this wreck?
This huge shipwreck is also known as the Black Coral Wreck, as the hull is covered in black coral trees. This unique sight is great for photography. The interior still has electrical and radio equipment and you can see damage on the stern from the explosions that sunk it.
Who is this wreck suitable for?
The Amatsu Maru lies at 40 meters depth, with the deck at 30 meters, and is best suited to advanced divers. Wreck penetration is possible.
JAKE SEAPLANE
What is it?
The Jake Seaplane is one of the most well-known wrecks and was only discovered in 1994, by a fisherman who spotted it from the surface. It is a WWII Navy Seaplane and is 11 meters long.
Why dive this wreck?
The Jake Seaplane sits upright on a coral head and is mostly intact. The wreck is covered in corals, and there are plenty of coral species to spot on the wreck and in the surrounding area.
Who is this wreck suitable for?
Sitting upright at around 15 meters depth, the Jake Seaplane is easily accessible and suitable for less experienced divers.
TRUK
Truk Lagoon is known for having more than 48 wreck diving sites and waters up to 100 meters deep. It is one of the best places for wreck diving and offers great opportunities for recreational and technical diving amongst World War II wrecks.
FUJIKAWA MARU
What is it?
This cargo and passenger ship had been sent to Truk lagoon for repairs in 1944 when it was caught up in Operation Hailstone and sunk after being hit by a torpedo. It is one of the most popular wreck dives in the area and she is 133 meters long.
Why dive this wreck?
This is another impressive wreck, with the boat sitting upright, and the outside of the wreck covered in corals and sponges. There is a large bow gun and two fighter aircrafts, and the engine room and tool rooms are a must. You can find many artefacts on this wreck, including artillery. Keep your eyes open for large schools of jacks and barracuda, plus grey reef sharks, whilst you dive there.
Who is this wreck suitable for?
The depth range of 5 to 35 meters, with the deck at 18 meters, makes the Fujikawa Maru ideal for all dive experience levels.
SANKISAN MARU
What is it?
This 112-meter Japanese army cargo ship was strafed, leading to a fire and explosions that ripped the ship apart. There is a huge 152-meter diameter crater with large metal sections lying around.
Why dive this wreck?
This is a great open wreck where you can see holds filled with machine gun and rifle shells, plus truck frames, aircraft engines and propellers. The aft is missing but the stern sits upright 100 meters away from the rest of the ship. The mast rising to the surface is covered in corals and there is also plenty of coral cover on the deck. It offers some of the best soft coral cover in the lagoon.
Who is this wreck suitable for?
The average depth is 24 meters, with a maximum depth of 27 meters, making this wreck suitable for advanced divers.
SAN FRANCISCO MARU
What is it?
This passenger cargo ship is Truk's most famous deep dive, lying at a depth of around 63 meters.
Why dive this wreck?
The San Francisco Maru contains mines, bombs, tanks and trucks. She is a popular choice in the 40 to 60-meter (131 to 196 feet) depth range and the four cargo holds contain aircraft bombs, artillery shells, tanker trucks, a flatbed truck, and torpedo warheads.
Who is this wreck suitable for?
This wreck is a favourite among technical divers.
SHINKOKU MARU
What is it?
The Shinkoku Maru is around 152 meters long and was originally built as an oil tanker, later converted to a fleet oiler. She survived two days of attacks and two aerial torpedo strikes, until finally sinking.
Why dive this wreck?
This wreck is fantastic for night diving and has plentiful soft corals and hydroids that emerge after dark. This is one of the most colourful wrecks in Truk and truly comes alive at night. You can see into the engine room from the bridge and the galley still holds many utensils on the stove. The medical bay and huge engines are not to be missed.
Who is this wreck suitable for?
The depth range of 10 to 38 meters makes this wreck suitable for a variety of dive experience levels.
This article was written by divers and writers at LiveAboard.com
Photo Credits: SS Thorfinn Liveaboard
---
Discover liveaboard diving holiday solutions around the world at Liveaboard.com.