Ocean Ventures Fiji Launches Cutting-Edge Coral Reef Ecology Course
With extremely limited global travel, and the almost total shutdown of the tourism industry in Fiji, Ocean Ventures Fiji, a PADI scuba diving operator based in the untouched Natewa Bay near Savusavu, decided to put their time to good use by writing a first-of-its kind coral reef ecology course.
Ocean Ventures are delighted to announce the launch of their brand new online course, South Pacific Coral Reef Ecology, to coincide with World Oceans Day and World Ocean Week. Taking inspiration from a field ecology course they have been teaching for many years, this eLearning course aims to bring coral reef ecology and a love of the marine world to everybody who is unable to travel and experience these amazing ecosystems for themselves during these difficult times.
Bringing Our Vibrant Underwater Cities to Life
This comprehensive program looks at the ecology of coral reefs, starting with their importance as ecosystems, before discussing in detail the amazing biodiversity found on reefs, including the corals themselves, common reef fish, and marine invertebrates. The course then covers the intrinsically-linked ecosystems, mangroves and seagrasses, before concluding with a detailed look at the threats faced by coral reefs and the actions being taken to preserve these wonders of nature.
Although the majority of the course content is applicable to all coral reefs globally, each section also includes significant local context with many examples from reefs in the South Pacific. Stunning photos and underwater videos illustrate the course, most shot in Natewa Bay by the Ocean Ventures team themselves. Although it is the largest bay in the South Pacific, Natewa Bay remains a little-known gem home to pristine reefs and incredible biodiversity.
Gaining Knowledge and Earning New Qualifications
This eLearning course can be taken either as a standalone program at US $50, or with certification in Ocean Ventures' exclusive PADI distinctive specialty, PADI South Pacific Coral Reef Ecology at US $95. Ocean Ventures will deduct the basic cost of US $50 from selected diving courses and dive packages for anybody diving with Ocean Ventures Fiji in the future!
Inclusive Access to Coral Reef Education
Who might be interested in this online reef ecology course?
Anybody with an interest in coral reefs globally and/or marine conservation
Anybody with a general interest in our oceans and the environment
Anybody with a specific interest in the coral reefs of the South Pacific
Anybody who planned an ocean-based trip but is currently unable to travel due to restrictions
Scuba divers and snorkelers
Divers looking for an additional certification (this PADI specialty can credit towards PADI Master Scuba Diver)
Students interested in the fields of marine science or marine biology
Underwater photographers looking to improve their knowledge of marine creatures and basic ID skills
Want to know more?
To get more information or sign up for the course click here.
Any other questions can be directed to Matthew and Sara at info@oceanventuresfiji.com, or via their website, www.oceanventuresfiji.com.
Fiji's borders to reopen on December 1st 2021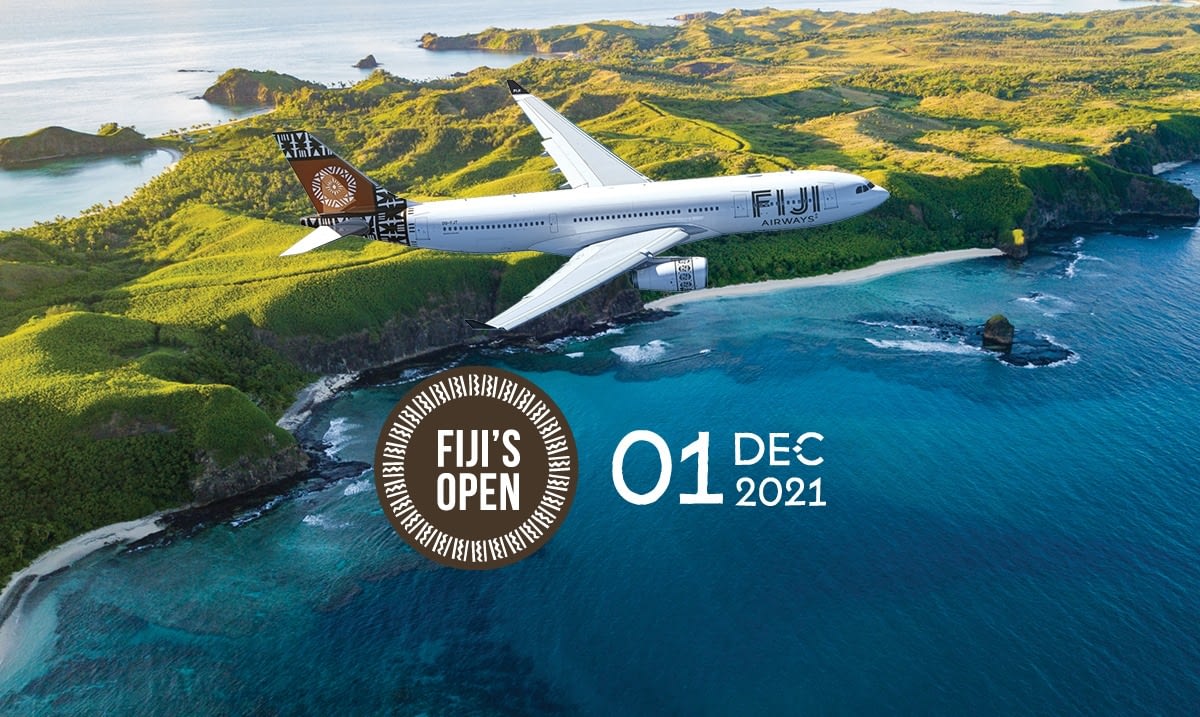 The island paradise of Fiji will be open to visitors once again starting this December. After nearly two years of being closed to the outside world, Fiji is ready to safely welcome its travelers back. The 333 islands are as beautiful as ever, brimming with idyllic turquoise waters, soft white sand beaches, and the vibrant "Bula Spirit" for which Fiji is known.
"It's been almost two years since we welcomed international visitors. And in these two years, we've struggled, we've adapted, and we've prepared," said Hon. Faiyaz Koya, Minister for Tourism.
"Today, our national airline is ready, our hotels and tour providers are ready, and Fijians are ready to safely welcome the world back. We are ready to let happiness find you again."
Fiji will still have entry requirements in place to ensure the utmost safety of both visitors and locals. These include being a fully vaccinated traveler from a "Travel Partner" country such as Australia, New Zealand, United States of America, United Kingdom, the United Arab Emirates, Canada, Qatar, Germany, Spain, France, the Republic of Korea, Singapore, Switzerland, Japan and most Pacific Island Countries and Territories.
Travelers from these countries will need to provide a negative PCR test taken less than 3 days prior to departure from home country and fulfil any obligation to take an additional test prior to returning back home, based on individual home country requirements. Unvaccinated children under the age of 18 will be able to travel to Fiji accompanied by a vaccinated adult. Travel insurance is, as always, highly recommended. For more information on country-specific travel requirements, please visit www.fiji.travel.
"We are ecstatic that Fiji will open its borders to international visitors before the end of the year," says Tourism Fiji CEO Brent Hill.
"This is the moment we have been planning for nearly two years now and I can assure the world that Fiji is safe and ready to welcome you back. The islands are just as beautiful – if not more beautiful – than ever and the locals just as warm and friendly. Fiji is the vacation the world needs and deserves right now, and we can finally offer that again starting December."
Tourism Fiji have been preparing for this moment. Travellers can book and travel in confidence with the Care Fiji Commitment, where they can stay in certified resorts, use certified transportation and experiences, and be assured that all tourism businesses they come in to contact with have a 100% vaccinated staff. Tourism Fiji started working on this programme when the pandemic first arrived in Fiji. Now they have over 206 CFC approved businesses, and over 320 nominated Wellness Ambassadors across Fiji.
Travellers can reserve their flights now at www.fijiairways.com. Check out diving and resort packages at Fiji's leading Volivoli Beach Resort. 
Find out more about visiting Fiji at www.fiji.travel.
Jeff chats to… Marine Biologist Dr Emma Camp about the future of coral reefs (Watch Video)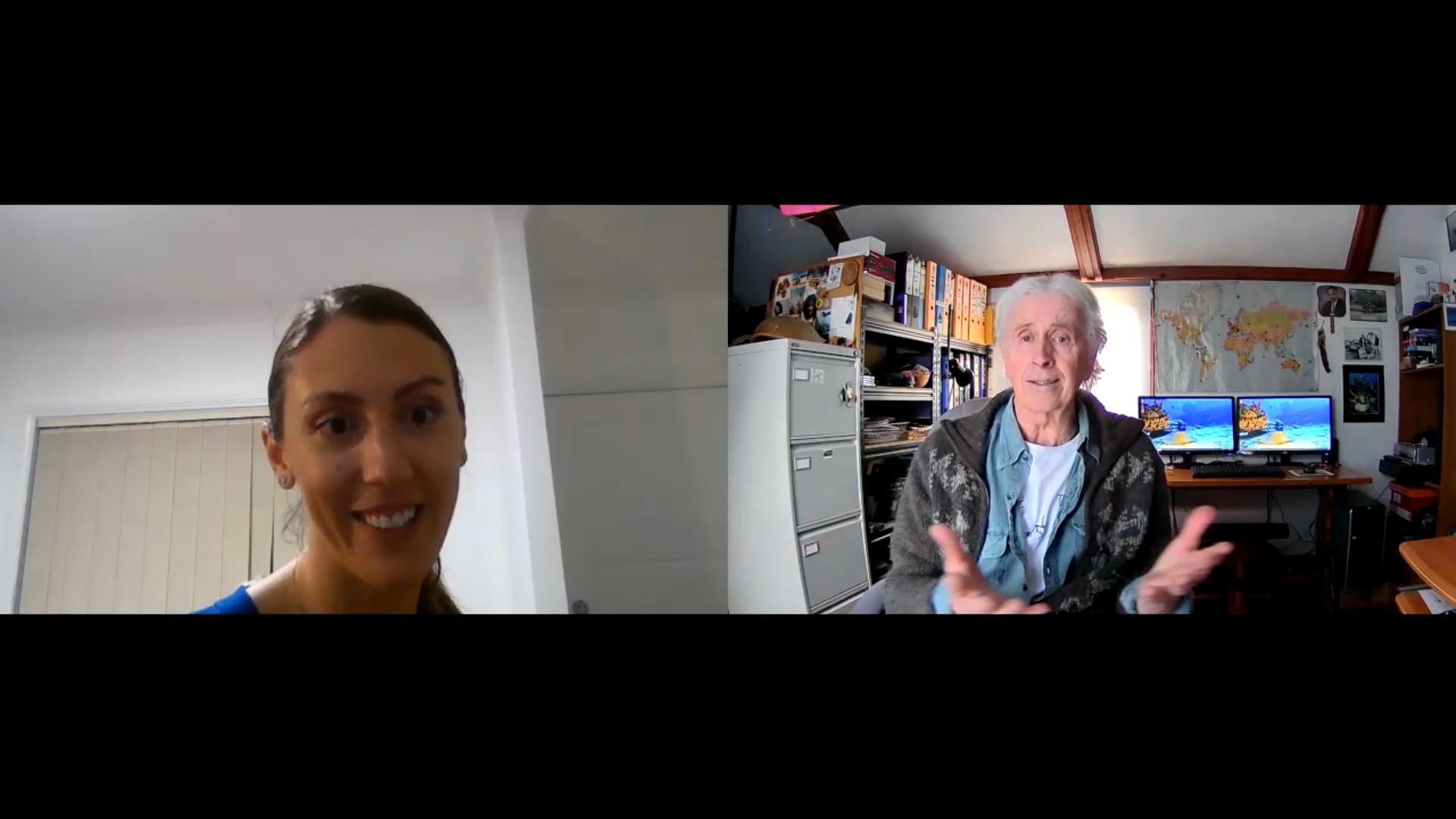 In this exclusive Zoom interview, Jeff Goodman, Scubaverse Editor-at-Large, chats to Marine Biologist Dr Emma Camp about the true state and future of Coral Reefs and marine conservation.
Dr Emma Camp is a marine biologist and the Deputy Team Leader of the Future Reefs team at the University of Technology Sydney. Emma is a United Nations Young Leader for the Sustainable Development Goals, a National Geographic Explorer, a 2019 Rolex Associate Laureate and was recently named a 2020 Time Magazine Next Generation Leader and UNESCO-L'Oréal Australian Women in Science Fellow. Emma researches and advocates for the world's marine life under threat from environmental and climate change. She is one of the founders of the Coral Nurture Program on the Great Barrier Reef – a unique program involving scientists and Tour Operators to enhance reef biodiversity and promote site stewardship. Emma is an advocate for Women in STEM and improved Climate Action.
Find out more about Emma and her work at www.emmafcamp.com
---
Rather listen to a podcast? Listen to the audio HERE on the new Scubaverse podcast channel at Anchor FM.