Shark Baiting – Right or Wrong?
We've recently returned from an incredible trip diving the waters of Truk Lagoon. Undoubtedly a wreck heaven, where unexpectedly we also got the chance to take part in a baited shark dive on the outer reef of the lagoon. Black tips and grey reef sharks by the dozen turned up for the feeding frenzy, with a special appearance from a rather large silver tip who (literally) stole the show at the end. This was our first ever baited dive with sharks and got me thinking about shark dives in general and the practice of baiting.
There's no doubt about it – a live shark is a billion times better than a dead shark. Without them, the marine ecosystem would collapse and coral reefs would slowly die off which would be an absolute travesty for the human race. While coral reefs only cover 0.0025 percent of the ocean floor, they generate half of Earth's oxygen and absorb nearly one-third of the carbon dioxide generated from burning fossil fuels.
A report by the United Nation's FAO (Food and Agriculture Organisation) shows that coral reefs are responsible for producing 17% of all globally consumed protein, with that ratio being 70% or greater in island and coastal countries like those of Micronesia. By May 2017, Earth had lost nearly half of its coral, and oceanic warming only continues to accelerate (Maybe this is grounds for a future article – let's get back to the sharks…)
Any shark lover out there will be able to tell you the well-known stats that over 100 million sharks are killed each year (an incredible 11,500 per hour!), mainly for their fins or through by-catch. We also know that approx 10 people are killed each year by sharks worldwide – to put this into context, around 2,900 people are killed each year by the glorious Hippopotamus. There is far more exposure to the plight of sharks these days than ever before, and in recent years the battle against shark finning for the shark-fin soup trade has received a much higher profile. Has the tide turned? Will we see a decrease in the murder of these mighty pelagic creatures? Who knows, but anything to reduce the slaughter is a good thing.
For me, the drive to educate fishermen to realise that a shark fin from a dead shark is a one time payout, while live sharks can make repeat paydays through tourism and scuba diving must become more prevalent – but how do you ensure the paying punters lined up with their camera get the shot they dream of? Easy – you chum the water, and bait the sharks of course!
Now, this I'm sure is seen as a very contentious issue with camps on either side when it comes to the morals of this practice. I will do my best to see this from both sides. Of the approx. 10 deaths from shark attacks each year, I'm not aware of any of these deaths taking place through the practice of baiting sharks. Maybe because the processes in place are super stringent, but I don't have any figures to hand to say either way.
What are the Cons? Why shouldn't we bait sharks?
Some could argue that a healthy reef provides enough food for the entire ecosystem in place. Don't mess with Mother Nature by encouraging sharks to behave in a way that is unnatural, as distracting sharks from their natural food source and behaviours has an adverse effect on fish numbers.
Another way to think it is that we are essentially training sharks to respond to food – human interaction then becomes associated with free food. We saw this with our very own eyes when the sharks responded to the noise of the boat engines while we got into position – they were already heading towards the back of the boat before any chum had even appeared, just like the way you train a dog to respond to a 'clicker'. This is shown in the above video at around 25 seconds into the film.
The baited dive itself was set close to the main reef where a pulley system was set up, dragging down a large frozen block of frozen fish remains as a large lift bag was inflated. Interestingly the sharks were seemingly waiting at the exact location the bait would land all jostling for the best location. Clearly it's not just man's best friend that can learn new tricks!
Sharks are apex predators and don't typically share territory – being at the top of the food chain results in lower numbers than other animals in the ecosystem, so competition isn't always welcome.
There is also the controversial practice of cage diving, predominantly with Great Whites – controversy hitting an all-time high in the waters of Guadalupe in October 2016 when a baited dive caused a charging Great White Shark to become trapped in the cage that the diver was in. The ensuing video footage of the incident saw the shark thrash around in a desperate attempt to free itself, in the end successful but certainly raised a few eyebrows! While chumming and baiting for sharks is legal, there are restrictions in place to promote protecting the safety of the sharks and divers sharing the water. It is assumed that the restricted practice of 'shark wrangling' was used in this event – the process of throwing in a severed Tuna head tied to a rope, and dragging it towards the cage as the shark approaches – as clearly shown in this image that was produced by the BIOSPHERE RESERVE OF GUADALUPE ISLAND, MEXICO – this practice is a no no.
What are the Pros? Why should we bait for sharks?
As a self-obsessed shark fanatic, I want to see them in their natural habit as often as possible, and as such I've been really lucky over the past few years to dive up close with a varied list including Bull, Thresher, Whale, Hammerhead, Silky, Oceanic White Tip, and a whole host of different coloured tip and reef sharks.
Some of the locations are famous for sightings, but even though you expect to see the sharks, there is no guarantee they will hang around for long and that at times can be the anxiety when spending large sums on an overseas trip.
I honestly hadn't expected to see sharks in Truk – yes I know that Micronesia has a huge shark population, but I think I was so focused on what rust I would find that I discounted the trip of any significant marine life. I was totally fascinated by the whole set up. The professionalism of the briefing, the positioning of us, the divers, and the guides/crew in the water was perfect – even the equipment in place to bring the bait down into location so quickly. As a diver taking part on my first baited shark dive I was over the moon with what we saw – to see an apex predator tear apart a lump of meat a few metres in front of me was just fascinating, and at no time did I feel unsafe or at risk.
I'm going to raise my earlier point on the ongoing revenue a live shark can produce. You could argue that thousands of divers descending onto shark hot-spots has a real detrimental effect on the ocean/reef/sharks, however, I believe that tourism is key for so many developing countries and having the draw for scuba divers to visit faraway lands brings more to their economy than just the boat operators. The finning of sharks can't continue the way it is, so I'm all for seeing baited shark dives taking precedent over these actions – far more people would benefit from this for sure.
Baiting for sharks also allows divers to actually see the sharks, and on many occasions allows studies to take place in a safe environment – I mean, the chances of diving with a Great White without a cage and non baited are fairly slim. Yeah, you could get lucky, but is it going to hang around – probably not, and that is why you bait the water and sit in a cage.
Undoubtedly, awareness and conservation efforts have increased over the past 20 odd years, and it has to be said that baited and cage dives with sharks around the world have done some good. There are now shark ambassadors around the world that are doing great things in educating people without out of date and misleading views that sharks are dangerous.
Having now taken part in our first baited dive with sharks, we would absolutely do it again – we were with a professional set up, where briefings were clear and safety paramount. Just do your homework before you set off.
Any opportunity that gives those with a love and passion for these great creatures the chance to see them up close, and in a safe environment, gets a massive tick from me!!
Richard and his partner Hayley run Black Manta Photography.
Jeff chats to… Marine Biologist Dr Emma Camp about the future of coral reefs (Watch Video)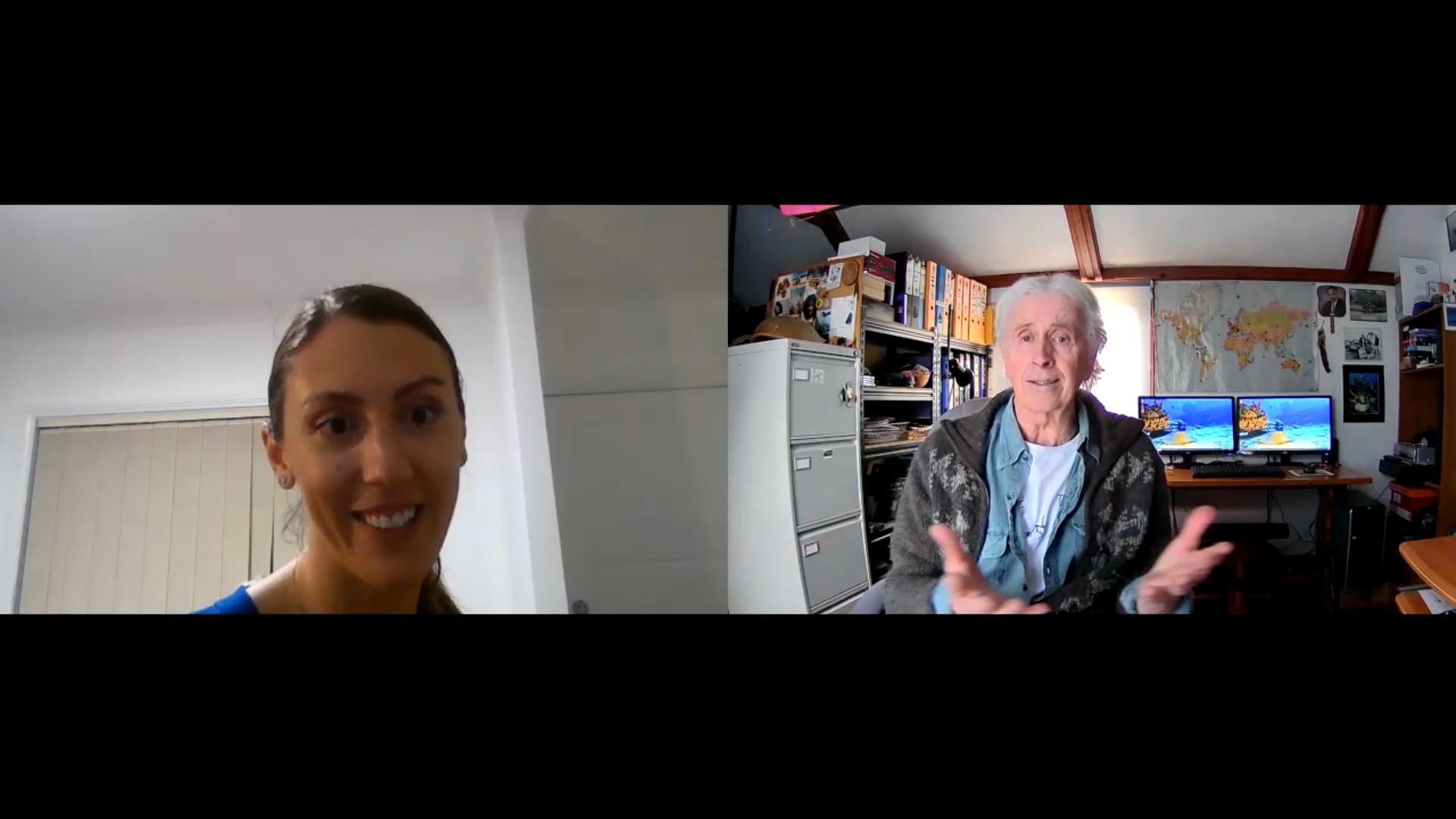 In this exclusive Zoom interview, Jeff Goodman, Scubaverse Editor-at-Large, chats to Marine Biologist Dr Emma Camp about the true state and future of Coral Reefs and marine conservation.
Dr Emma Camp is a marine biologist and the Deputy Team Leader of the Future Reefs team at the University of Technology Sydney. Emma is a United Nations Young Leader for the Sustainable Development Goals, a National Geographic Explorer, a 2019 Rolex Associate Laureate and was recently named a 2020 Time Magazine Next Generation Leader and UNESCO-L'Oréal Australian Women in Science Fellow. Emma researches and advocates for the world's marine life under threat from environmental and climate change. She is one of the founders of the Coral Nurture Program on the Great Barrier Reef – a unique program involving scientists and Tour Operators to enhance reef biodiversity and promote site stewardship. Emma is an advocate for Women in STEM and improved Climate Action.
Find out more about Emma and her work at www.emmafcamp.com
---
Rather listen to a podcast? Listen to the audio HERE on the new Scubaverse podcast channel at Anchor FM.
Wining and Diving – South Australia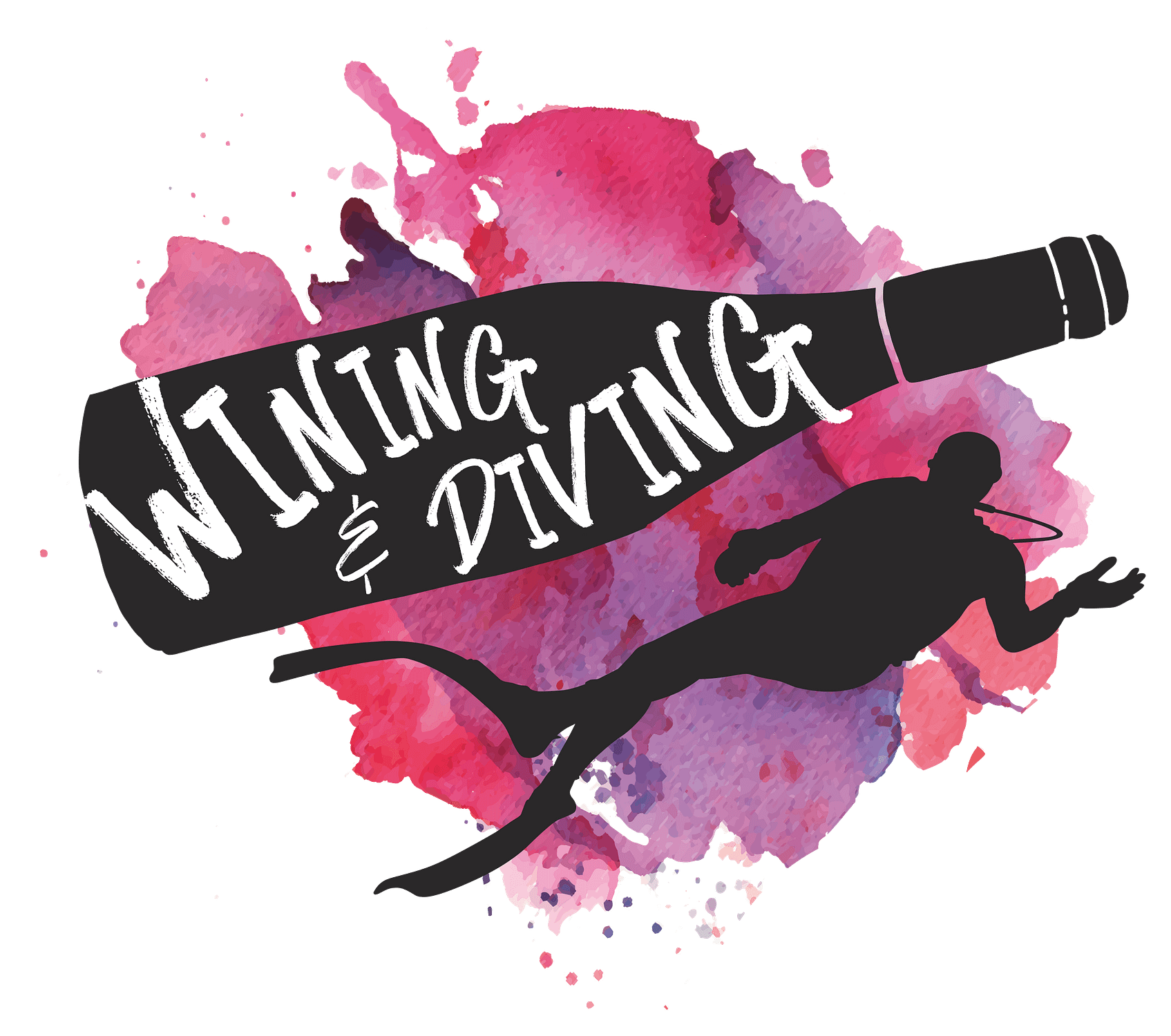 The Wining and Diving series sees Nick and Caroline Robertson-Brown embark on a tour to tickle the taste buds as well as to discover amazing dive sites in wine-making regions around the world. Some of the best wines are influenced by sea breezes and a coastal climate, allowing two of Nick and Caroline's passions to be combined into one epic journey.
**Please note, Nick and Caroline are not encouraging drinking before diving! The two activities are kept well apart on each of these trips.
---
South Australia is considered one of the best wine regions in the world, and to be able to combine touring the coastline, diving with Leafy Seadragons, sea lions and Great White Sharks, experiencing native Australian wildlife and tasting great wines made this a trip at the very top of our wish list. We had just 2 weeks to pack in lots of great adventures.
Having arrived in Adelaide in a bit of a daze after such a long journey, we were soon refreshed and wandering around this vibrant city enjoying a quick craft beer and a bite to eat before an early night. Our first full day saw us being picked up before sunrise by the team at Underwater Sport Diving Centre who were taking us out to search for Leafy Seadragons at Rapid Bay Jetty. This was a dive we had read about and were excited to finally be visiting. You can do this dive as a shore dive, but we had a boat to take us easily to the best spots. And it was really worth it, with our excellent guide finding several leafy seadragons for us just minutes after us getting into the water. Amazing!
Our second day saw us driving through Adelaide Hills touring the vineyards and our first stop was at the Handorf Hill Winery. They have a ChocoVino experience that is worth the flight to Australia alone! Looking out over the beautiful scenery matching their acclaimed wines with some of the best chocolate in the world is quite an experience. The Handorf Hill Gruner Veltliner is a wine to behold. Visits to Penfolds, Somerled Wines and the National Wine Centre of Australia made this a wine-lovers day to remember.
It was time for us to head south towards Kangaroo Island. Our short drive to the Fleurieu Peninsula saw us excitedly point out kangaroos bouncing along the hillsides as we headed to Victor Harbor, and to the wine region of McLaren Vale. We stopped to grab lunch in the famous Willunga farmers market before heading to a wine tasting at d'Arenberg Vineyard & Winery before enjoying a tour to see the penguins on Granite Island at dusk.
The following day we took the ferry to Kangaroo Island where we planned to do both shore and boat diving over the next few days, as well as to tour the island to see it amazing wildlife. We were delighted to see our first Koala, and loved seeing the Australian Sea Lion colony at Seal Bay. Our shore dives saw us diving another jetty and finding several Leafy Seadragons using their perfect camouflage to blend in with the underwater vegetation. Kangaroo Island Marine Advenures picked us up to go diving by boat to search for even more seadragons and to enjoy the company of juvenile sea lions underwater. They also offer incredible wild dolphin swims, which we hope to return and try some day.
The final part of our epic tour of South Australia saw us fly to Port Lincoln on the Eyre Peninsula. We had a lunch appointment with Rodney Fox and his wife Kay. Rodney survived a Great White Shark attack back in the 60s when he was competing in a spear-fishing competition. He went on to develop shark cages so that he could safely learn more about the shark that nearly killed him.
He developed shark experience tours for famous underwater film makers and photographers and was involved in shooting some of the scenes from the film Jaws. We sat and chatted about his experiences over a cup and tea and scones, and could have stayed all day to listen to his incredible stories, but it was time for us to go and experience the Great White Sharks of South Australia for ourselves, on a liveaboard expedition with Rodney and Kay's son Andrew.
The weather started to turn as we headed out to sea. A polar vortex was heading our way and it was going to make for some challenging conditions for our shark diving tour. Big waves and strong underwater currents meant that the sea floor cages, that offer incredible views of the sharks could not be deployed. The visibility at the surface in tumultuous waters was challenging too. Not the best for underwater photography, but we were still able to experience the incredible speed and power of these magnificent predators as they approached the cages. The best part of the trip was to be out on the water with someone so knowledgeable and passionate about Great White Sharks.
All to soon it was time for us to head back home. We only scratched the surface of what was on offer in this amazing state, its coastline, marinelife and of course wine. But we did get to experience some Great Whites (both of the shark and wine kind)!
---
Links
For more information about Frogfish Photography click here
For information about visiting South Australia click here
Dive Centres
Vineyards