Swimming with Whales in Tonga
A blog by www.douglasjhoffman.com
Tonga used to be one of the best kept secrets in adventure travel but those days are numbered. The increase in tourism is to a large part related to whale swimming, but not completely. Tonga has good scuba diving, and is famous for sailing and fishing. In the future look for operators there to start blue water adventure tours in January and February that go out looking for bait balls, pods of dolphins, Pilot Whales, Sperm Whales, Oceanic White Tip Sharks, and Sail fish. This could become a new niche industry. 
Tonga is an island nation located in the South Pacific, just three hours flight from New Zealand, or an hour and a half from Fiji.  An independent kingdom, Tonga has three island groups, and is comprised of 176 coral and volcanic islands, thirty-six of which are inhabited. Nuku'alofa, the capital, is located on the main island of Tongatapu, while the outer islands are more for tourism.  
The Ha'apai group is the middle group and contains numerous flat & low lying islands.  When the weather is good, this location is wonderful as it is pristine and there are no crowds.  When the weather is bad, there is no place to hide and it can get nasty. 
The Vavau' island group lies to the north and features tall hills, volcanoes, jungle, sandy beaches, and plenty of safe anchorages for boats.  For this reason, the majority of visitors go to Vavau'. There are a variety of accommodation levels and standards making it a destination with options for those who travel first class as well as economy. There are several restaurants, bars, shops, and an open market that is colorful and fun.
Each year, Southern Hemisphere Humpback Whales leave their feeding grounds in Antarctica and swim to the tropical waters of Tonga to mate and give birth. They like the shallow protected waters between the islands to nurse and the deeper water for mating.
Wisely, the Tongan government see's the value of Humpback whales in terms of eco-tourism. Income from Charter boat companies, restaurants, hotels, and taxi's supports local businesses and generates revenue for the government through taxes.  
Whales are wild animals and are not dive sites. In an effort to respect the whales' needs, and keep Tonga as the preferred mating and birthing grounds, guidelines have been established that outline how whale swimming activities are conducted. 
For example, there can be no more than 4 swimmers plus a guide in the water at any time. Swimmers must float together with the guide and are prohibited from free diving on mother and calfs. Scuba diving with the whales is not allowed. Whales must be given a 90 minute break between the time one boat finishes and another boat starts putting swimmers in the water.
Fiji Airways and Air New Zealand offer international service to Tonga.  In April of 2016, FIji Airways will start offering two direct flights a week from Nadi to Vavau' Tonga.  Contact Fiji Airways for details at www.fijiairways.com.
Currently Real Tonga is the only domestic airline in Tonga (www.realtonga.to). They have small propeller planes that seat 16 and 19 people. There is no overhead storage in these planes. Upon boarding most personal items are taken and stowed. The baggage allowance on the domestic flight is 44 pounds for check in and 8 pounds for carry on.  The fee for extra weight is supposed to go up in 2016 to about $3 (US) a pound. Be advised Real Tonga will weigh everything including you! Pack accordingly.
There are several different kinds of behavior being exhibited in Tonga. Singing is one of them.  When this happens the male will go down to 40-60 feet, get vertical, and start singing. Songs last about 20 minutes. The pitch or tone may change from male to male but the song remains the same.  
Tracking is another behavior and as it suggests it is when the whales don't settle and continue heading to an unknown destination. Heat runs are when when male whales fight for dominance and the right to mate with the female. Watching the battle that happens underwater is incredible with action going on everywhere.  If the female has a calf  the bulls may well try to separate it so they can mate. The female does not want this to happen, but nature is cruel as well as beautiful, and sometimes it does.
Calm periods occur when the mother whale is resting and nursing. This behavior is what can often lead into mutual interactions. This is when the whales are as curious about us as we are about them. If swimmers stay together as a group and the female does not feel stressed by our actions, she will relax and become very comfortable with our presence. When this happens humans and whales float along together, and the baby gets to play.
Swimming with whales is unlike any other experience on earth. Besides being surreal it is quite humbling. Literally you're floating next to a leviathan that could crush you easily but instead is gentle and curious. When a whale looks you directly in the eye there is an instant connection that will change your life.
When an extended encounter develops and you float along side a mother and calf its possible to observe incredible behavior and communication between the whales. With subtle movements of the body & fin position, and vibrations from the almost invisible hairs on the whales tubercles, the mother communicates with the calf to lets it know its boundaries. Tubercles are the bumpy things that look like barnacles on the front of the whale.
When the mother is relaxed she might log, which is to hang out on the surface or start what is called breathing cycles. This is where the mom goes down to 25 feet or so and hovers motionless in the water for approximately 20 minutes.  When its time to breathe, she will slowly rise to the surface and pack her lungs. If everything is good, she will then descend back down to about 25 feet and hover. Each time the mother surfaces is referred to as a cycle. When the mother is relaxed the calf is free to explore its world and check out the humans. This is when wonderful encounters take place and life long memories are made.
Types of Whale Watching Charters
There are a three types of boat charters for swimming with whales. The first are liveaboards. As the name suggests you live on the boat. Currently there are two that operate in Tonga.  The first is the Naia, operating most of the year in Fiji, but spends about 5-6 weeks in Tonga. This is a luxury trip complete with chocolates on the pillow. The boat takes 16-18 people.
The other Liveaboard is owned by Whale Discoveries LTD, and is a 53 foot sailing catamaran. This is more of an eco- charter and takes 4-6 guests on a more intimate adventure.  Both are good at what they do.
The second way to enjoy whale swimming in Tonga is to join a open charter boat. This where the boat takes anywhere from 8-12 people on day trips.  Open boats are more affordable and cost an average of $200-250 US per day depending upon the size of boat, number of people taken, whats included, and hours on the water. The majority of boats do 6 hours a day and take between 8-12 people. This is perfect for visitors that want to enjoy a few days whale watching/swimming, as well as a few days of scuba diving, sailing, or exploring the island.  
Open charters take anywhere from 8-12 people, and must rotate the swimmers in groups. Each boat is different in how they rotate people in and out of the water. Some do it by time, others by interaction, or breathing cycles. 
Those that want to be in the water as much as possible are better suited for a private charter.  In this style of charter there are fewer people and less rotations. With fewer people on the boat the price will be significantly higher. But, you get what you pay for.
Most often Private charters are organized by marine naturalists & underwater photographers that understand whale behavior and have years of experience. This insight and knowledge adds to the overall quality of the charter. Rather than try to swim with every whale these professionals will look for specific behaviors that might lead to extended interactions. In comparison, a captain of an open boat might put swimmers in the water with whales he knows are on the move just to be sure all of the rotations of people on the boat get at least a glimpse of whales in the water.  While the people will see whales, the quality of experience will be very different.
When it is time to swim, it is very important to be as quiet as possible when entering the water. Whales do not like a lot of noise coming from the surface and their reaction to it is to simply disappear. As each boat is configured differently the crew will explain entry techniques that enable participants to get into the water creating as little noise as possible.
Big fin kicks that break the surface and create a bubble wake are loud and end encounters. Depending upon style of fin used it might be wise to swim side-ways in order to keep them underwater. Large fins made popular by skin divers are not needed as they are designed for ascending and descending, not for horizontal swimming at the surface. Open heel fins are great for scuba diving, but not good for whale swimming. Booties are buoyant and tend to keep the feet toward the surface, which is not good for whale swimming. Full foot fins are best.
When in the water always stay together in a group and never swim straight towards the whale. Try not to get so lost in the moment that you get between the mother and the calf, as this causes stress for the mother and could quickly end an encounter. If you do get separated from the group just float and give the boat a signal that you're OK, but to pick you up. Never freedive on the whales.
Whale Photography Tips
When photographing large animals in the blue, strobes are not used. They create drag and are not powerful enough to light up a whale. So the best thing to do is work with Ambient light. When possible keep the sun behind you and allow it to illuminate the subject. Using a fast shutter speed helps prevent problems like image blur and freezes rays of sunlight bending in the water column.  This adds a sense of drama and dimension to the scene.  A shutter speed of  1/250th is highly suggested. On days when the sky is dark and overcast turn up the ISO from 100 or 200 to 400 or 800. Set the focus to single, and the drive to continuous low. Shoot short bursts at a time and try to avoid filling the cache. 
As or camera mode, select shutter priority. This lets the camera select the f-stop. In blue water work there is not a big issue with depth of field so let the camera do what it wants, as long as it freezes the motion. That said, whales are big and if the camera selects an F-stop of 2.8 -3.5 part of the whale may not be crisp.  
Lens Selection
When it comes to whales the wider the lens the better. For those that have cropped sensor DSLR cameras the Tokina 10 -17 mm fisheye and fixed 10.5 mm fish eye are the most popular. Full frame DSLR users can use the Sigma 15 mm, Tokina 10-17, (at 16 or 17 mm), 16 mm fish eye, 16-35 mm, 14-24mm lens, 17-35 and other lenses, or 20 mm.  There are a lot of choices; just remember when swimming with whales the smaller the port and camera configuration the easier it is to travel and swim with at the surface.
Trip Insurance
Everyone planning a vacation to Tonga anticipates having a great time.  Sometimes however life circumstances beyond your control arise and things change.  Boats break, storms arise, people get injured, have accidents, or get sick. For these and other reasons it makes sense that everyone traveling to Tonga should have travel insurance. 
DAN, or Divers Alert Network is fantastic. They provide cover for evacuation, and medical expenses due to diving and snorkeling accidents. Their coverage is not comprehensive in terms of medical coverage, nor does it cover trip cancellation, so additional trip insurance is suggested. 
I hope you have found this guide helpful.  If interested in going on a Private Whale Swim Adventure with me, check out www.douglasjhoffman.com for details or send an email to me at douglas@mauiphotography.net.
Jeff chats to… Marine Biologist Dr Emma Camp about the future of coral reefs (Watch Video)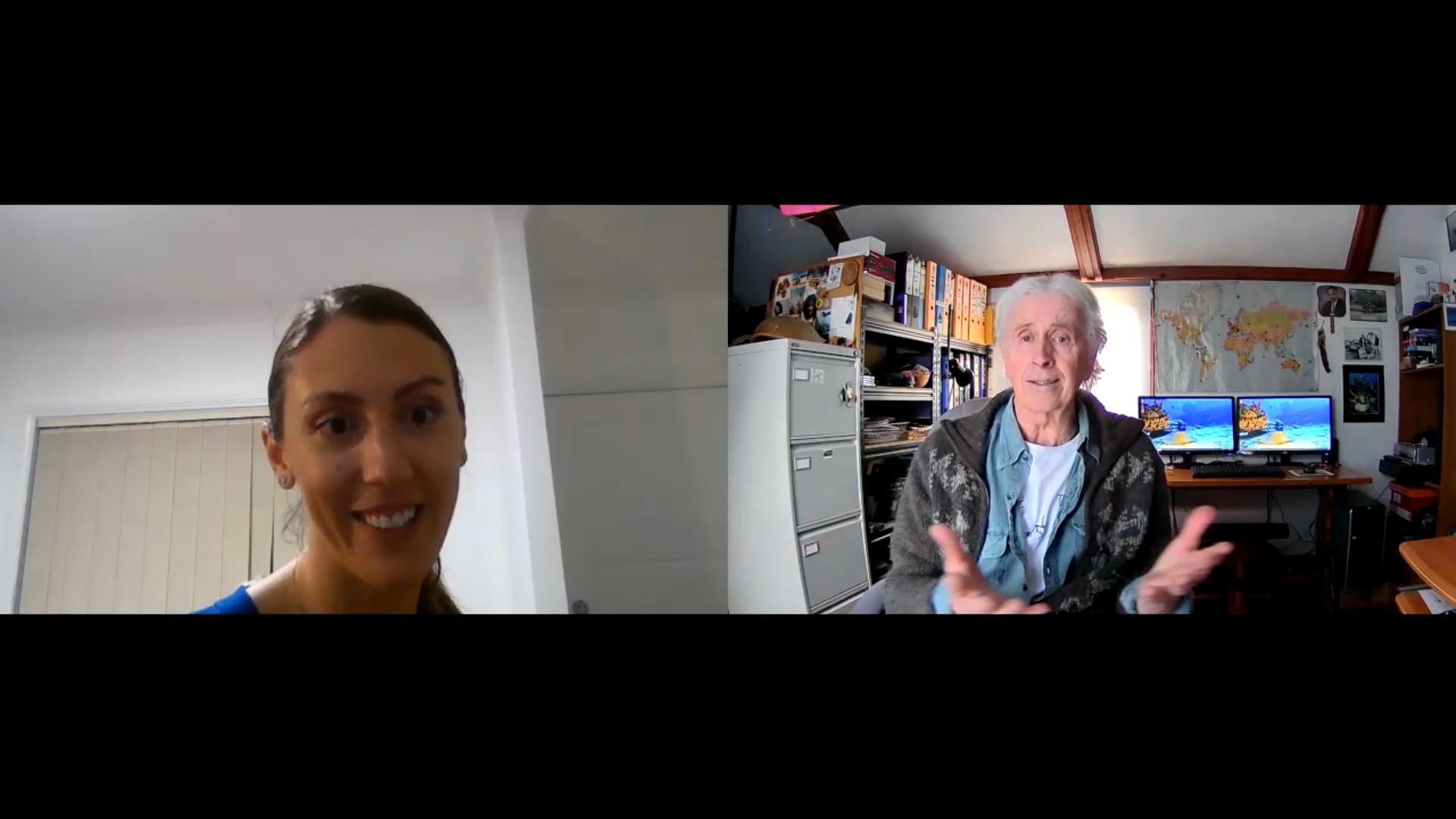 In this exclusive Zoom interview, Jeff Goodman, Scubaverse Editor-at-Large, chats to Marine Biologist Dr Emma Camp about the true state and future of Coral Reefs and marine conservation.
Dr Emma Camp is a marine biologist and the Deputy Team Leader of the Future Reefs team at the University of Technology Sydney. Emma is a United Nations Young Leader for the Sustainable Development Goals, a National Geographic Explorer, a 2019 Rolex Associate Laureate and was recently named a 2020 Time Magazine Next Generation Leader and UNESCO-L'Oréal Australian Women in Science Fellow. Emma researches and advocates for the world's marine life under threat from environmental and climate change. She is one of the founders of the Coral Nurture Program on the Great Barrier Reef – a unique program involving scientists and Tour Operators to enhance reef biodiversity and promote site stewardship. Emma is an advocate for Women in STEM and improved Climate Action.
Find out more about Emma and her work at www.emmafcamp.com
---
Rather listen to a podcast? Listen to the audio HERE on the new Scubaverse podcast channel at Anchor FM.
Wining and Diving – South Australia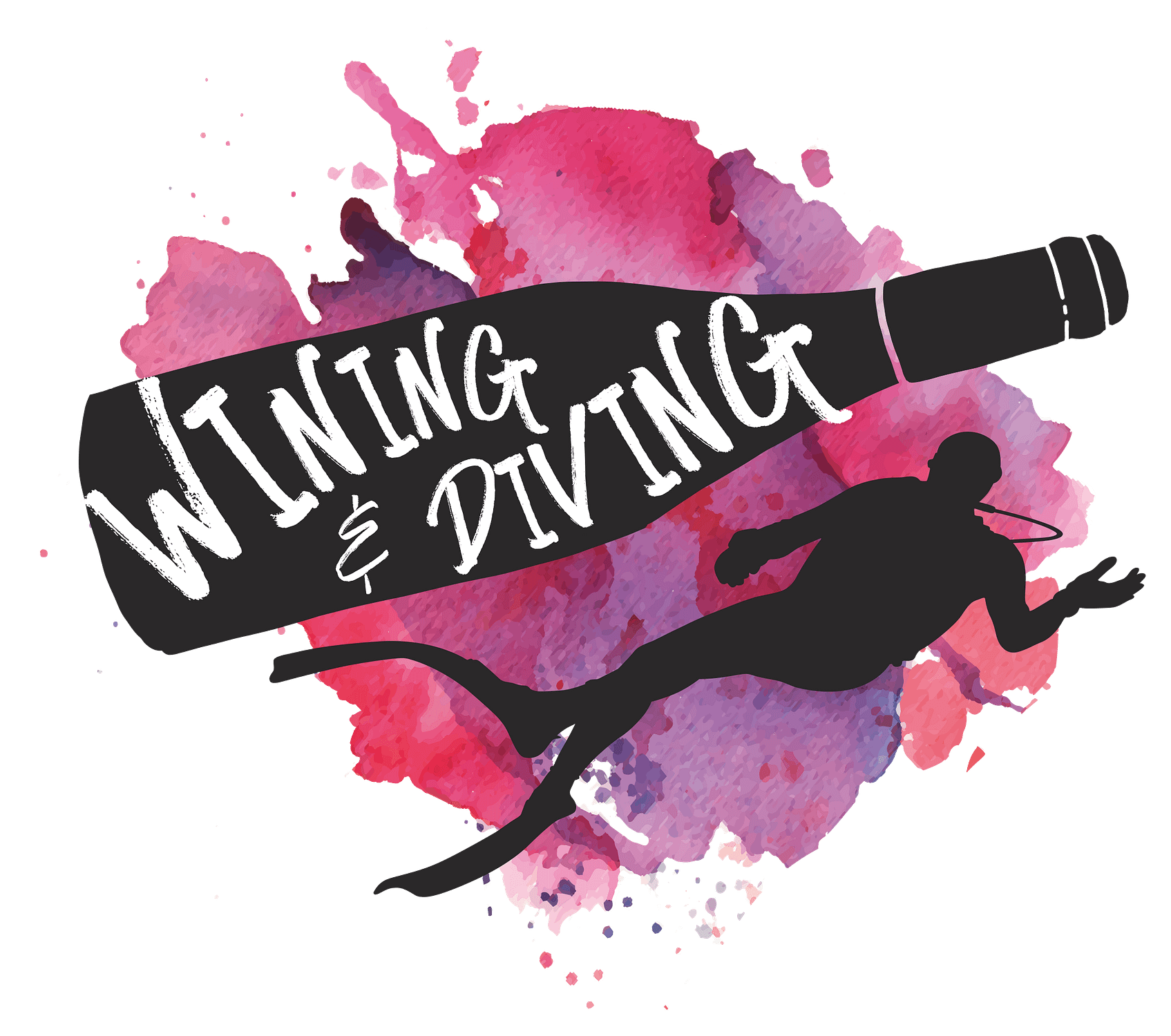 The Wining and Diving series sees Nick and Caroline Robertson-Brown embark on a tour to tickle the taste buds as well as to discover amazing dive sites in wine-making regions around the world. Some of the best wines are influenced by sea breezes and a coastal climate, allowing two of Nick and Caroline's passions to be combined into one epic journey.
**Please note, Nick and Caroline are not encouraging drinking before diving! The two activities are kept well apart on each of these trips.
---
South Australia is considered one of the best wine regions in the world, and to be able to combine touring the coastline, diving with Leafy Seadragons, sea lions and Great White Sharks, experiencing native Australian wildlife and tasting great wines made this a trip at the very top of our wish list. We had just 2 weeks to pack in lots of great adventures.
Having arrived in Adelaide in a bit of a daze after such a long journey, we were soon refreshed and wandering around this vibrant city enjoying a quick craft beer and a bite to eat before an early night. Our first full day saw us being picked up before sunrise by the team at Underwater Sport Diving Centre who were taking us out to search for Leafy Seadragons at Rapid Bay Jetty. This was a dive we had read about and were excited to finally be visiting. You can do this dive as a shore dive, but we had a boat to take us easily to the best spots. And it was really worth it, with our excellent guide finding several leafy seadragons for us just minutes after us getting into the water. Amazing!
Our second day saw us driving through Adelaide Hills touring the vineyards and our first stop was at the Handorf Hill Winery. They have a ChocoVino experience that is worth the flight to Australia alone! Looking out over the beautiful scenery matching their acclaimed wines with some of the best chocolate in the world is quite an experience. The Handorf Hill Gruner Veltliner is a wine to behold. Visits to Penfolds, Somerled Wines and the National Wine Centre of Australia made this a wine-lovers day to remember.
It was time for us to head south towards Kangaroo Island. Our short drive to the Fleurieu Peninsula saw us excitedly point out kangaroos bouncing along the hillsides as we headed to Victor Harbor, and to the wine region of McLaren Vale. We stopped to grab lunch in the famous Willunga farmers market before heading to a wine tasting at d'Arenberg Vineyard & Winery before enjoying a tour to see the penguins on Granite Island at dusk.
The following day we took the ferry to Kangaroo Island where we planned to do both shore and boat diving over the next few days, as well as to tour the island to see it amazing wildlife. We were delighted to see our first Koala, and loved seeing the Australian Sea Lion colony at Seal Bay. Our shore dives saw us diving another jetty and finding several Leafy Seadragons using their perfect camouflage to blend in with the underwater vegetation. Kangaroo Island Marine Advenures picked us up to go diving by boat to search for even more seadragons and to enjoy the company of juvenile sea lions underwater. They also offer incredible wild dolphin swims, which we hope to return and try some day.
The final part of our epic tour of South Australia saw us fly to Port Lincoln on the Eyre Peninsula. We had a lunch appointment with Rodney Fox and his wife Kay. Rodney survived a Great White Shark attack back in the 60s when he was competing in a spear-fishing competition. He went on to develop shark cages so that he could safely learn more about the shark that nearly killed him.
He developed shark experience tours for famous underwater film makers and photographers and was involved in shooting some of the scenes from the film Jaws. We sat and chatted about his experiences over a cup and tea and scones, and could have stayed all day to listen to his incredible stories, but it was time for us to go and experience the Great White Sharks of South Australia for ourselves, on a liveaboard expedition with Rodney and Kay's son Andrew.
The weather started to turn as we headed out to sea. A polar vortex was heading our way and it was going to make for some challenging conditions for our shark diving tour. Big waves and strong underwater currents meant that the sea floor cages, that offer incredible views of the sharks could not be deployed. The visibility at the surface in tumultuous waters was challenging too. Not the best for underwater photography, but we were still able to experience the incredible speed and power of these magnificent predators as they approached the cages. The best part of the trip was to be out on the water with someone so knowledgeable and passionate about Great White Sharks.
All to soon it was time for us to head back home. We only scratched the surface of what was on offer in this amazing state, its coastline, marinelife and of course wine. But we did get to experience some Great Whites (both of the shark and wine kind)!
---
Links
For more information about Frogfish Photography click here
For information about visiting South Australia click here
Dive Centres
Vineyards