Welcome to Pacific Dive Adventures!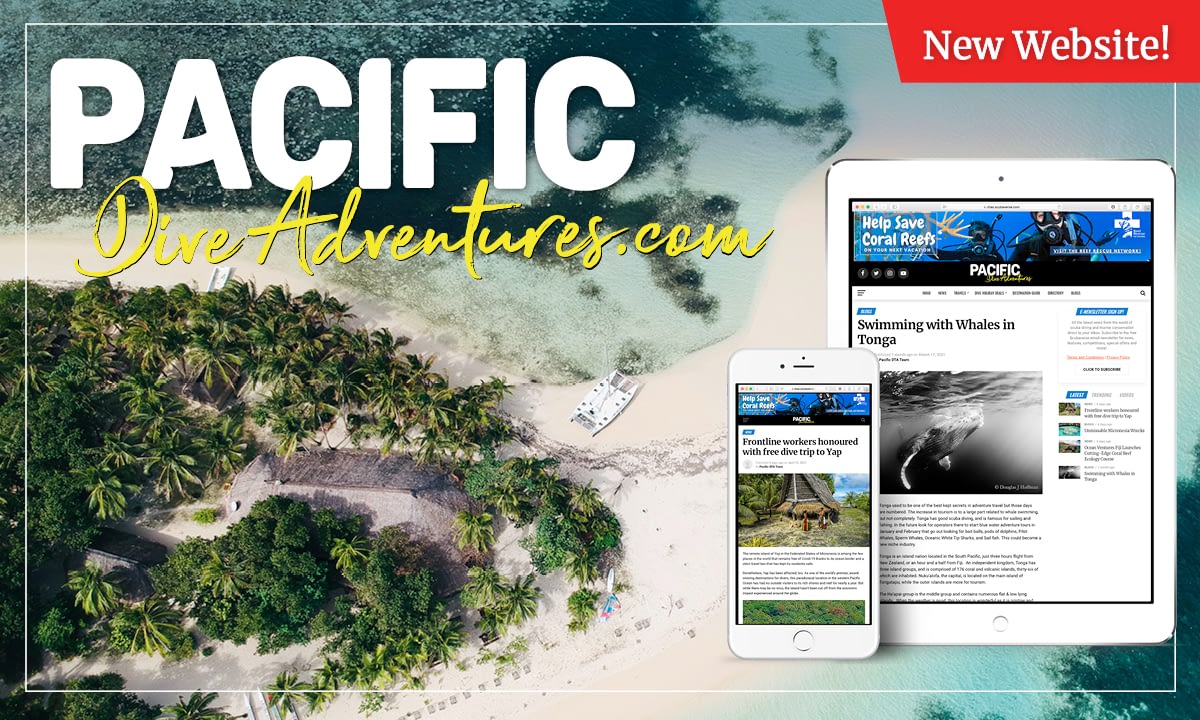 The Pacific and Australasian region offers some of the finest and most iconic scuba diving on the planet. Yes, it's a bit of a trek to get there from Europe or even the USA… but it's underwater discoveries are absolutely worth the air miles!
In the Pacific Ocean divers will find some of the world's most stunning coral reefs next to breathtaking picture-postcard tropical islands. Fiji, in particular, is renowned for its incredible soft corals, whilst the many beautiful islands of the South Pacific offer a kaleidoscopic bounty below their turquoise waters. Stunning drop offs, walls and tremendous fish life.. plus some of the best shark diving around.
Australia and New Zealand offer an incredible range of diving, habitats, and marine life that includes sharks, rays, turtles, whales and dolphins, as well as plenty of smaller creatures to discover. Diving the amazing Great Barrier Reef is a must that needs to be ticked off every diver's bucket list at least once in their lifetime. At 2000km long, there is plenty to see! Add to that the wealth of topside experiences that are perfect for adventurers and explorers and you have more than enough reasons to head down under.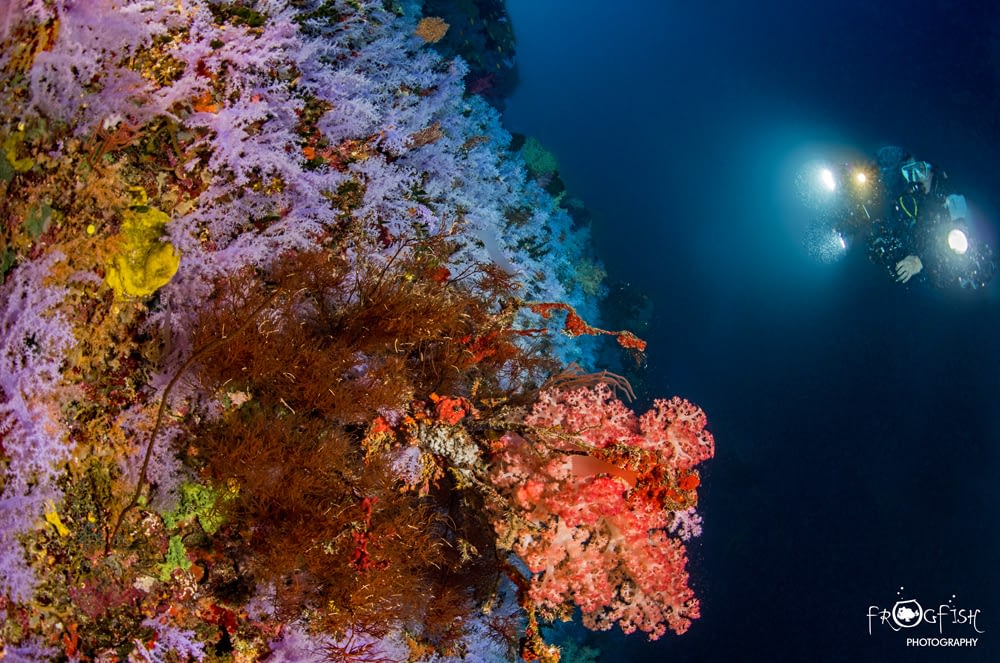 The Pacific region is also the go-to destination for serious wreck divers. For most divers and underwater photographers, the jewel in the crown is Micronesia's world-renowned Chuuk Lagoon – home to the Japanese 6th fleet, sunk in 1944. Nowhere else on earth are there so many accessible wrecks, preserved in time in a coral reef lagoon.
There are other superb wreck diving spots too – in Papua New Guinea, the Solomon Islands and across the whole of the Pacific. Japan also has a number of superb wrecks and is renowned for its stunning clear waters. Tonga offers probably the world's best opportunities to swim with Humpback Whales. So many parts of this region are still relatively undiscovered and offer once in a lifetime and off the beaten track experiences unlike any other.
So, welcome to Pacific Dive Adventures… a fantastic new online resource full of scuba diving news, blogs, travel features and deals, plus outstanding underwater photography exclusively about the dive destinations throughout the Pacific region; brought to you by the expert Scubaverse Media and Dive Travel Adventures team.
We've still got a couple of tweaks to make but we couldn't wait to share our Pacific Dive Adventures with you. Drop us a line at contact@scubaverse.com or via our Dive Travel Adventures Facebook and Instagram. We look forward to seeing you there!
Tourism Fiji celebrates Open for Happiness Campaign (Watch Trailer)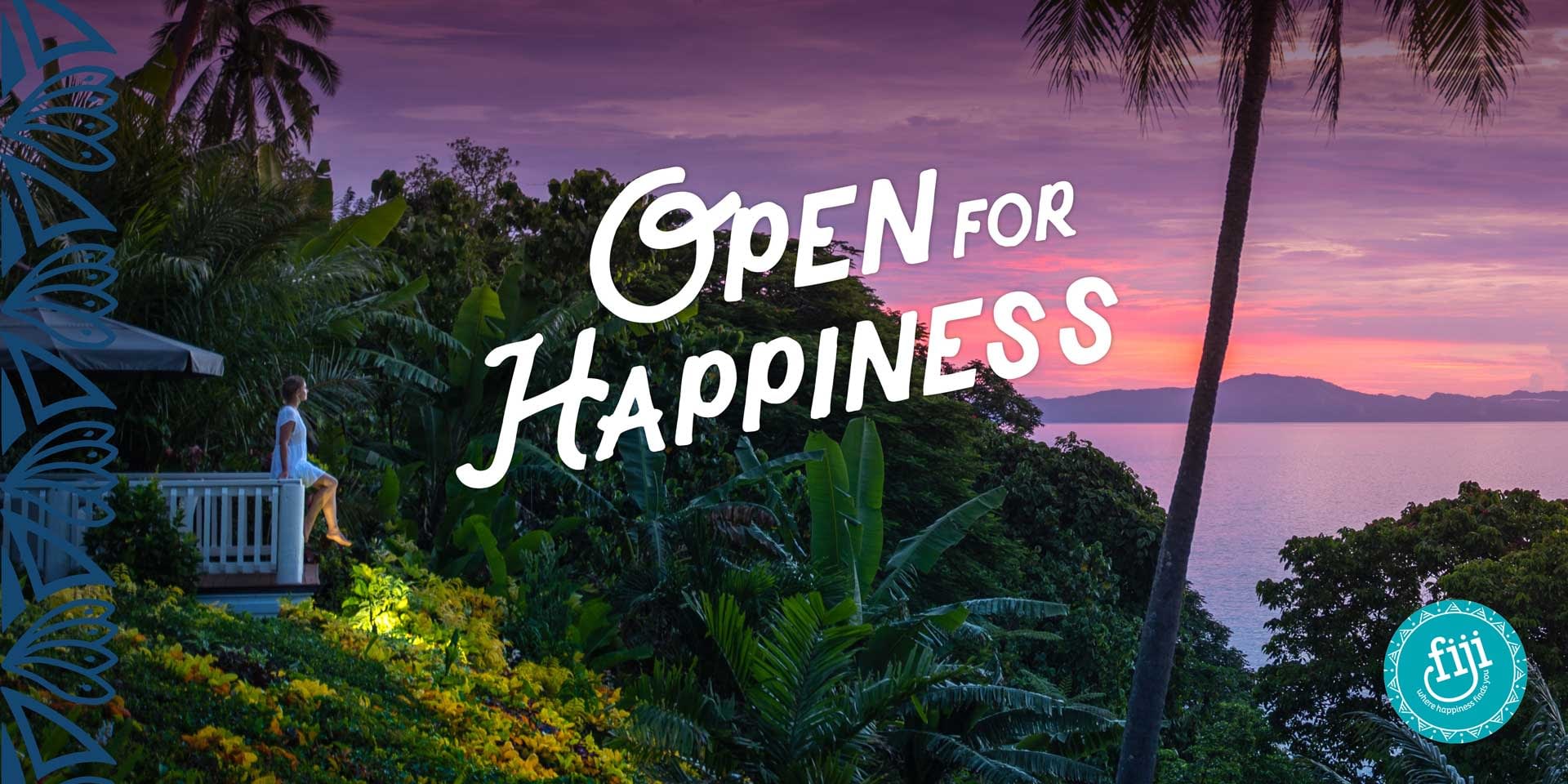 As international borders reopen to the world this week, Tourism Fiji launched the first video piece in it's Open for Happiness campaign. The team celebrated this at an event at Wyndham Resort Denarau Island, where they unveiled some of the content to crew who worked on the production as well as tourism stakeholders.
Tourism Fiji is delighted to partner with award-winning actress, comedian and producer, Rebel Wilson, the new Ambassador of our global reopening campaign.
Ms. Wilson has fond memories of visiting Fiji as a child and returned to share her love of a destination that offers so much to visitors and is largely vaccinated.
She was joined by a talented pool of Fijian cast and crew to shoot Tourism Fiji's Open for Happiness campaign in the Mamanuca Islands, where she also sampled a range of experiences.
"Rebel is a talented actress and demonstrates a unique ability to bring her own style of heartfelt humour to the ad that Tourism Fiji is creating," said Brent Hill, CEO of Tourism Fiji.
"We're delighted to have her as an ambassador who resonates with Fiji and our key tourist markets; Australia, North America, New Zealand and Europe."
Rebel hiked, did yoga, stand up paddleboarding, scenic helicopter tour, spa treatment, cocktails and visited a popular sandbar.  She was seen stepping out in some local designer wear from Samson Lee and Zuber and enjoyed the hospitality of Vomo Island Fiji.
Her destination highlights of Fiji were shared with her fanbase, including 10.3 million followers on social media platform Instagram, and helped amplify Fiji's allure as a holiday destination that has now safely reopened to international travellers on December 1st.
Filmed in Fiji over the course of last month, the campaign is the result of the collaborative work of several local partners including activity providers, talented singers, entertainers, videographers, local actors, and extras on set.
"This campaign would not have been possible without the support of our industry stakeholders, and we're pleased to showcase a global star such as Rebel and the talent of local cast and crew," said Brent Hill, CEO of Tourism Fiji.
Rebel also enjoyed a sunset cruise featuring a live performance by talented local artist, Apakuki "Kuki" Nalawa and shared snippets across her Instagram, Facebook and Twitter channels.
"With all that's happened over the last two years, tourism has been badly affected and the entertainment industry has been hit hard by this as well, – the live performance was an eye-opener, a breath of fresh air and gave us all hope that things will get better," Mr Nalawa said.
"It's so encouraging to witness a Hollywood actress and her media team enjoying not only the beauty that our country has to offer but also recognising the level of talent we have."
Tourism Fiji's Open for Happiness campaign with Rebel will be used into 2022. Further video clips will launch over the coming weeks.
Manta Ray Bay Resort & Yap Divers named #1 Value Resort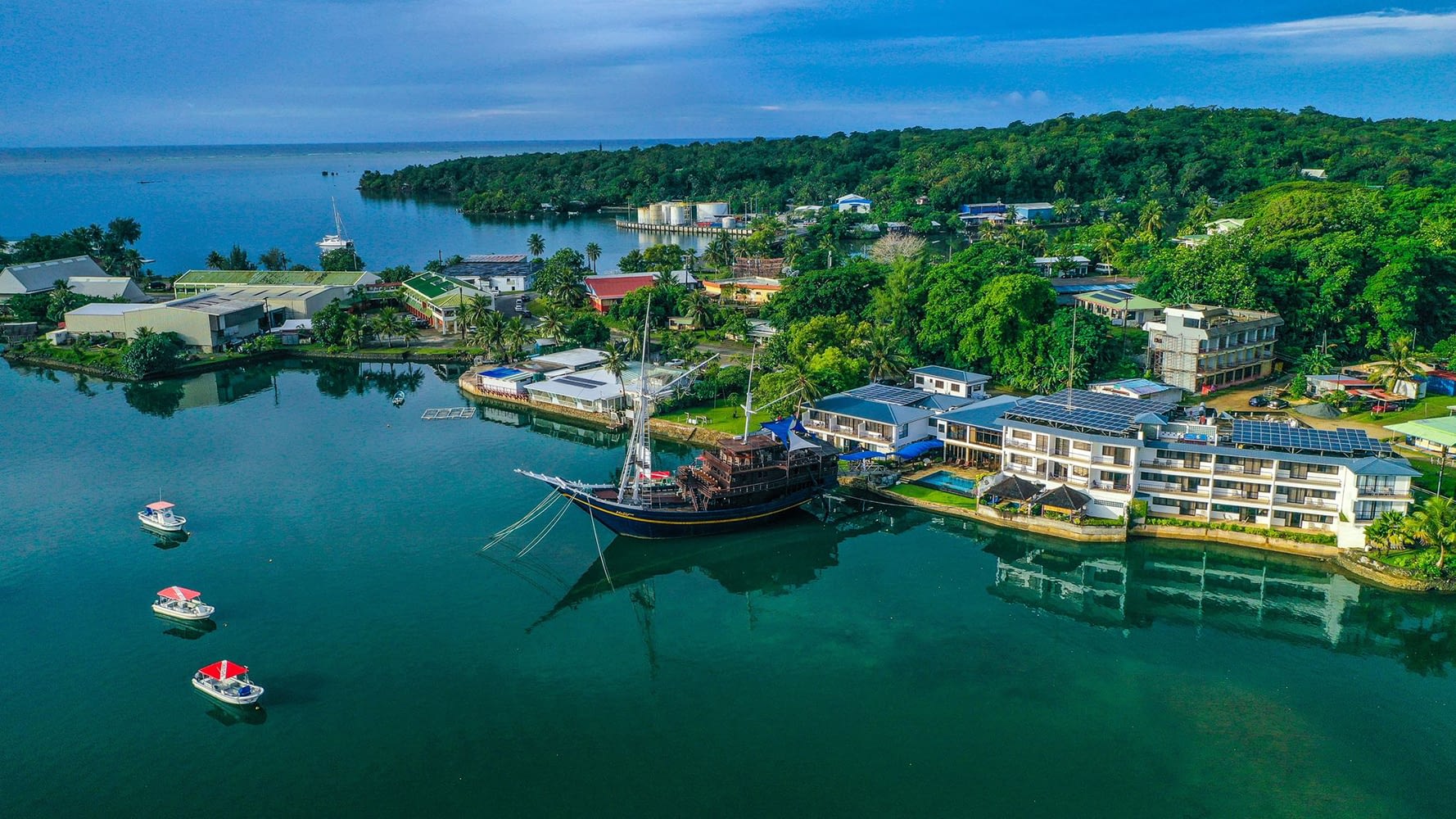 Manta Ray Bay Resort & Yap Divers has been voted the #1 resort in the Pacific/Indian Ocean region in the value-for-money category in Scuba Diving magazine's annual readers' poll of the best destinations, dive resorts, dive operators and liveaboard vessels.
To give "a better idea of consistent winners regardless of recent travel restrictions," the 29-year-old publication averaged the scores from the 2020, 2021 and 2022 surveys to arrive at the current results to inspire divers "to get back in the water and visit someplace new."
Located on the island of Yap in the western Pacific Ocean, the small, family-owned luxury resort was also named among the top ten in eight additional categories including Best Overall Dive Operators, Quality of Dive Shop Facilities, Quality of Dive Staff, Attention to Safety within Dive Operations, Best Overall Resorts, Quality of the Resort, Quality of the Rooms and Quality of the Restaurant.
"Throughout our 35-year history we've been given multiple awards, but this year's recognition is a welcome shot in the arm," said the resort's owner, Bill Acker. "This year's results combining three consecutive years of surveying show that, together with our staff, my family and I manage to give our guests the experience, service and value they expect and are looking for," Bill added.
"We were one of the first islands to close the borders and may be the last to reopen, but we'll be back stronger and better than before," said Patricia Acker, Bill's wife and cofounder.
Operating since 1986 and serving only 1,000 divers a year, Manta Ray Bay Resort & Yap Divers is Micronesia's only premier dive resort offering guests crowd-free dive sites, VIP service, spa treatments, award-winning micro-brewed beer, and a unique dining experience aboard their 120-year-old Schooner, The S/V Mnuw.
Go to Scuba Diving Magazine or #scubadivingmagazine for details of this year's Best of Readers Choice Awards. For more information about Manta Ray Bay Resort & Yap Divers, visit www.mantaray.com or #mantaraybay.
Header image: Manta Ray Bay Resort & Yap Divers by Tim Rock