There is nothing like getting a warm welcome from all the staff when you first arrive at a resort, particularly when you are feeling more than slightly bedraggled from your journey. At Waidroka Bay Resort, we soon felt completely at home, and with all our bags whisked to our ocean front Bure (Fijian style bungalow), before we knew it, we were sat with the dive staff chatting about what the diving had to offer us the following day. We were to be the only divers on the boat, as a group had just left, which meant we had the choice of where to go – so we asked for them to take us to their favourite sites, of course!
All the meals at Waidroka are served "family style" with the guests and staff sitting around a communal table. You can opt to sit at a more private table or outside if you wish, but most like to sit and chat about the days diving and surfing with each other. The chef at Waidroka recently won Young Fiji Chef of the Year, which is an amazing accolade, and the food clearly reflected his talent. Not only was it delicious, but beautifully presented as well.
Our first day of diving was going to be based around the island of Yanuca. The dive centre has a close association with the villagers here, and the staff come to teach the school kids about the marine environment and wildlife each week. For us, it is the perfect place to relax between dives over a cup of tea, or lunch, whilst parked in the sheltered and secluded bay, with kids running around on the beach in the background. December is mid-summer here, so the schools were on a six week break.
Our first dive was at a site called Fantasea 1. Our guides, and head of watersports operations, Chelle and Warren, raved about this dive, so we just hoped it would live up to their enthusiastic tales. This has to be one of the best coral dive sites we have ever been on – no really! Fiji is famous for its reef diving, and this resort is at the heart of the Coral Coast, but even so, we were blown away by this dive site. Everywhere we looked the reef was packed with brightly coloured gorgonians, a rainbow of broccoli corals and numerous fish and critters hiding away on this fabulous reef. Chelle posed for us on the wall, diving through overhangs, gullies and swim-throughs, and with a maximum of 18m we stayed for well over an hour! How were we going to match this?
On our surface interval, we chatted about where to go next. Warren and Chelle told us about a site that was nearby, the Tasu II Wreck. Sunk in 1994, this was a 200 tonne Taiwanese fishing vessel, which had been confiscated for illegal fishing and deliberately sunk to create an artificial reef. She sits upright in the sand at just over 20m, depending on the tides. After over 20 years, plenty of animals have made their home here, and Warren went off to find the tiny pipefish that live on the roof of the wheelhouse, while we weaved our way around the structure, photographing the windows adorned with sea fans and capturing images of each of us framing our faces in the gaps. The dive is not over once you have finished exploring the wreck though, as you can extend your bottom time by swimming the short distance to Seven Sisters reef, a series of seven pinnacles that reach up to 5m, so you can select your safety stop pinnacle. Anthias, in pink and orange, in their thousands pulse to the rhythm of your breathing and strobe guns. It is truly magical.
Back at Yanuca Island, we relax and have some lunch. The chef has prepared packed lunches for each of us, which we are ready for. Our final dive site was another assault on our senses. Vivid colours on every available surface; it is easy to see why Cousteau called Fiji "the soft coral capital of the world".
Alas, an incoming front was causing the wind to pick-up and we were starting to get worried about the diving being cancelled the next day. You could see that we were not the only ones concerned as Warren kept disappearing to check his weather apps over the course of the evening. After another scrumptious dinner, he called us over to brief us on the shark diving that we were due to do in the morning. The diving was going to depend on the weather in the morning, so we had everything crossed – this was one dive we had been looking forward to for weeks.
The shark dive that the Waidroka team take you on is run by the founders of this event, Aqua-Trek. The boat ride to Beqa (pronounced Benga) Lagoon is about 30 minutes away, and, whilst the weather was not ideal, we were delighted that the dive had not been cancelled and eagerly jumped on-board. Heavy rain overnight meant that the water was looking a little green from the run off from local rivers. However, it also kept away many of the boats that would usually come for this dive, so at least we could look forward to a more personal experience. Aqua-Trek's boat pulled up with only 4 or 5 divers, so there would only be 7 divers, plus the shark feeders and wranglers in the water. As Fiji has some strong currents, the dive site is setup with a series of lines to guide you down to the correct shark feed location. The main stars of the show are Bull and Tiger Sharks, although you may also see Lemon, Nurse and various species of reef shark as well. The divers line up behind a wall, with the feeders in front to tempt in the sharks with fish heads that are donated by local fishermen and resorts. Usually it is the Bull Sharks that get the food, with the other species being wary of getting in their way, and you can see why when you get on the dive. Even with the visibility reduced and the water a little green, the experience is incredible, as huge bull sharks come in for their snacks. Surprisingly, they do so in an astonishingly calm manner, never rushing and appear content to circle around if another is already feeding. We were very fortunate to be invited into the feeding circle to kneel next to the feeders for an even closer encounter. One Bull Shark took a liking to Nick and came right up to his camera, stopping just in front of the dome port to say hello, before the wranglers gave her a polite nudge to move her along. All too soon, it was time to end the dive. We stayed as long as we were allowed to watch these magnificent sharks circle below us, but the visibility was getting worse, and we had to head back to the boat.
Alas, the weather finally beat us, and the second shark-feed dive was cancelled, as the visibility was getting worse, and the shark feeders could not see the sharks coming. It was the right call, but we were bitterly disappointed. We just had to remind ourselves how privileged we had been to get the first dive at all. The waves had also picked up, so the boat captain was eager to get us back closer to the resort. Within the reef system, the waters were a bit calmer, and so we decided to pop-in and dive one of the teaching sites near the resort. Waidroka has a pontoon for guests to sunbathe on and to use as a base for snorkelling and swimming. The best thing about it, though, if you look closely between the wooden slats, is that this is where many of the Banded Sea Kraits (sea snakes) come to warm themselves during the day. It is the first time we have seen this behaviour.
Our final night was to be a traditional Fijian evening of Lovo (food cooked in a BBQ pit), Kava (the local drink made from pepper plant roots) and music. We donned our Fiji Tourism Sulus (traditional Fijian skirts) and Scubaverse polo shirts and joined in the fun, the music and dancing. It was with not a small amount of sadness though, as we were leaving in the morning and, quite rarely for us, we really did not want to depart! We loved our time at Waidroka. The diving was great, the staff were all wonderful and so the whole experience was a joy. Maybe we will be able to come back sometime; we would certainly jump at the opportunity.
Find out more about Nick and Caroline at www.frogfishphotography.com.
Jeff chats to… Marine Biologist Dr Emma Camp about the future of coral reefs (Watch Video)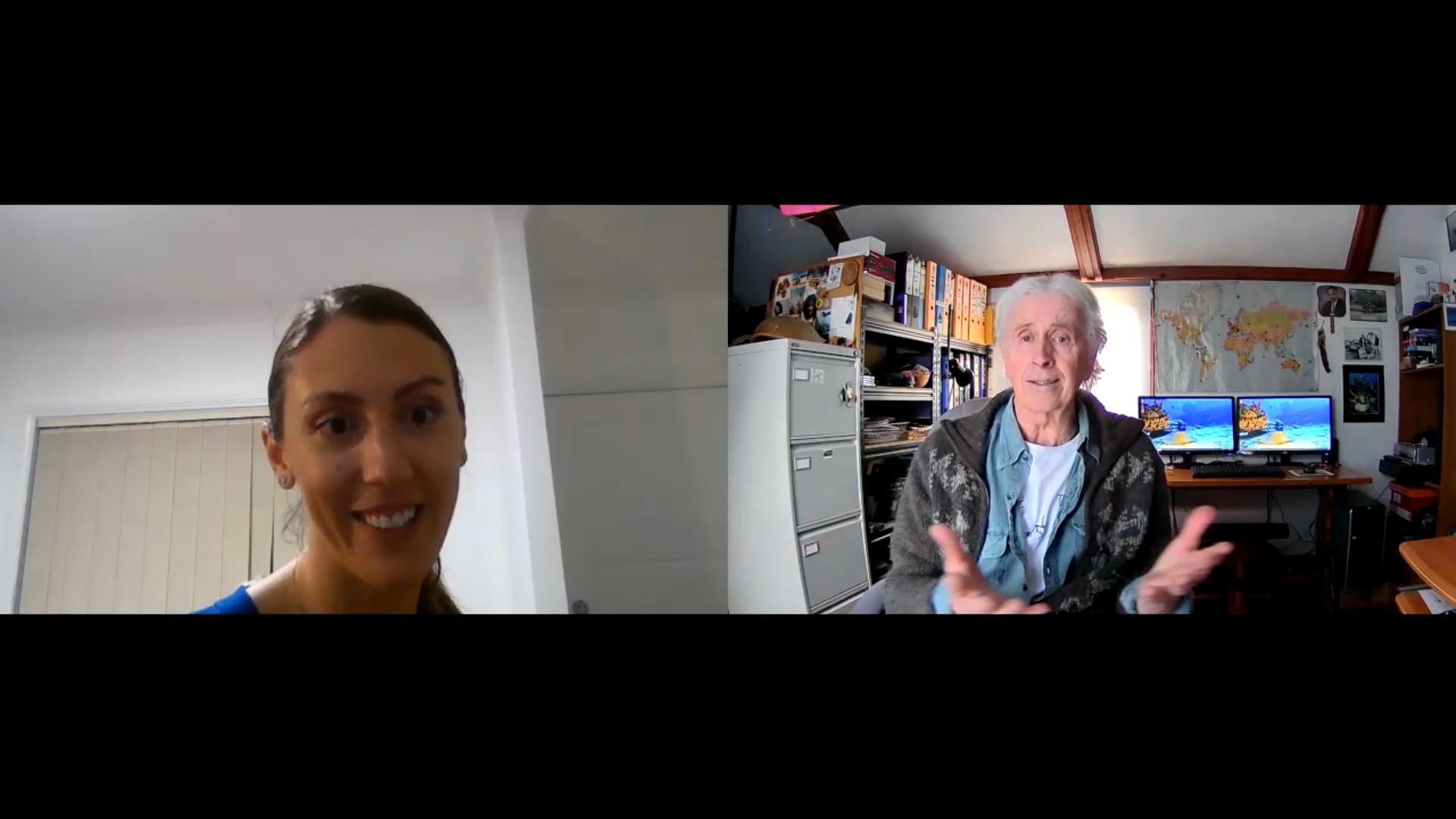 In this exclusive Zoom interview, Jeff Goodman, Scubaverse Editor-at-Large, chats to Marine Biologist Dr Emma Camp about the true state and future of Coral Reefs and marine conservation.
Dr Emma Camp is a marine biologist and the Deputy Team Leader of the Future Reefs team at the University of Technology Sydney. Emma is a United Nations Young Leader for the Sustainable Development Goals, a National Geographic Explorer, a 2019 Rolex Associate Laureate and was recently named a 2020 Time Magazine Next Generation Leader and UNESCO-L'Oréal Australian Women in Science Fellow. Emma researches and advocates for the world's marine life under threat from environmental and climate change. She is one of the founders of the Coral Nurture Program on the Great Barrier Reef – a unique program involving scientists and Tour Operators to enhance reef biodiversity and promote site stewardship. Emma is an advocate for Women in STEM and improved Climate Action.
Find out more about Emma and her work at www.emmafcamp.com
---
Rather listen to a podcast? Listen to the audio HERE on the new Scubaverse podcast channel at Anchor FM.
Wining and Diving – South Australia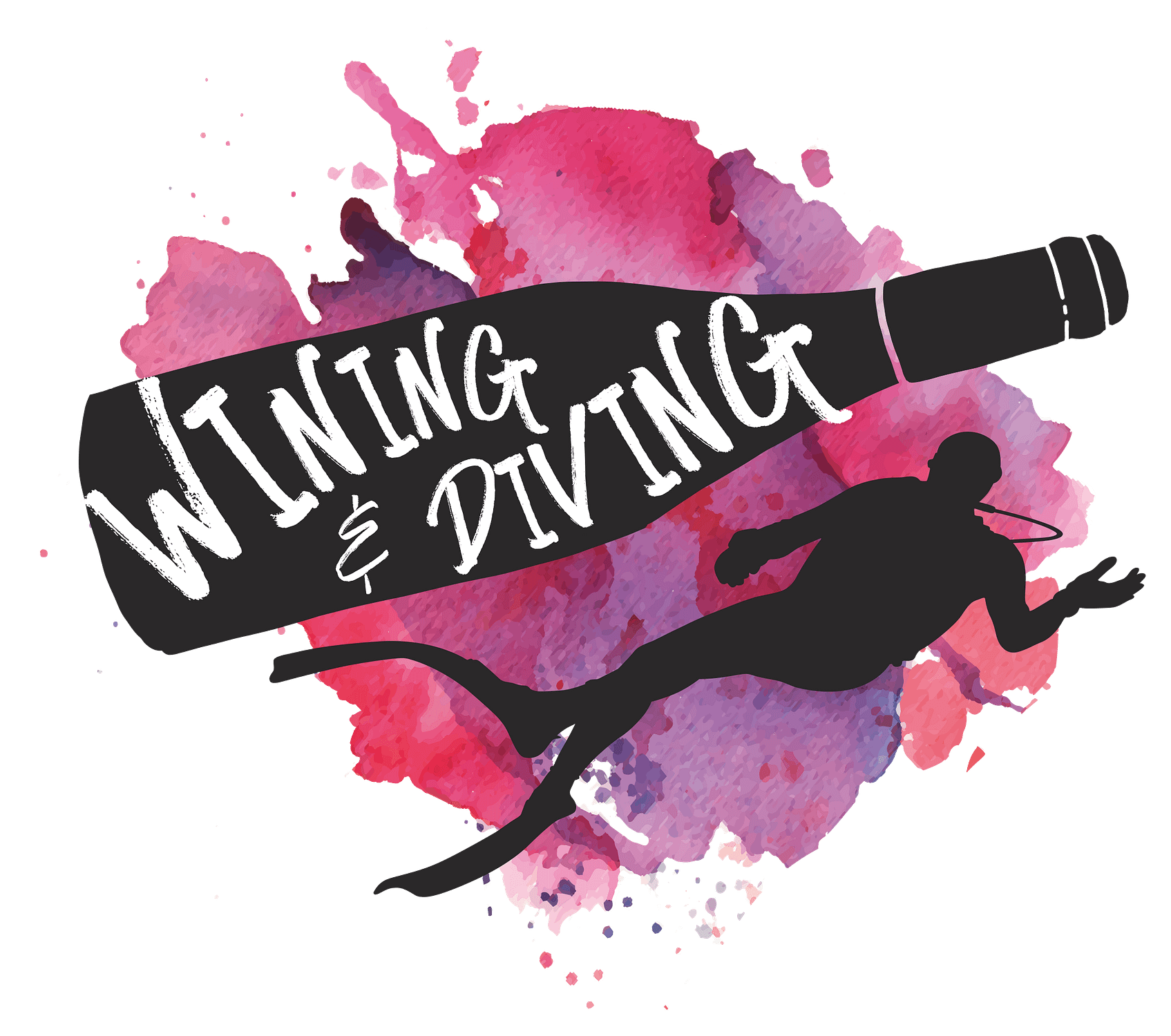 The Wining and Diving series sees Nick and Caroline Robertson-Brown embark on a tour to tickle the taste buds as well as to discover amazing dive sites in wine-making regions around the world. Some of the best wines are influenced by sea breezes and a coastal climate, allowing two of Nick and Caroline's passions to be combined into one epic journey.
**Please note, Nick and Caroline are not encouraging drinking before diving! The two activities are kept well apart on each of these trips.
---
South Australia is considered one of the best wine regions in the world, and to be able to combine touring the coastline, diving with Leafy Seadragons, sea lions and Great White Sharks, experiencing native Australian wildlife and tasting great wines made this a trip at the very top of our wish list. We had just 2 weeks to pack in lots of great adventures.
Having arrived in Adelaide in a bit of a daze after such a long journey, we were soon refreshed and wandering around this vibrant city enjoying a quick craft beer and a bite to eat before an early night. Our first full day saw us being picked up before sunrise by the team at Underwater Sport Diving Centre who were taking us out to search for Leafy Seadragons at Rapid Bay Jetty. This was a dive we had read about and were excited to finally be visiting. You can do this dive as a shore dive, but we had a boat to take us easily to the best spots. And it was really worth it, with our excellent guide finding several leafy seadragons for us just minutes after us getting into the water. Amazing!
Our second day saw us driving through Adelaide Hills touring the vineyards and our first stop was at the Handorf Hill Winery. They have a ChocoVino experience that is worth the flight to Australia alone! Looking out over the beautiful scenery matching their acclaimed wines with some of the best chocolate in the world is quite an experience. The Handorf Hill Gruner Veltliner is a wine to behold. Visits to Penfolds, Somerled Wines and the National Wine Centre of Australia made this a wine-lovers day to remember.
It was time for us to head south towards Kangaroo Island. Our short drive to the Fleurieu Peninsula saw us excitedly point out kangaroos bouncing along the hillsides as we headed to Victor Harbor, and to the wine region of McLaren Vale. We stopped to grab lunch in the famous Willunga farmers market before heading to a wine tasting at d'Arenberg Vineyard & Winery before enjoying a tour to see the penguins on Granite Island at dusk.
The following day we took the ferry to Kangaroo Island where we planned to do both shore and boat diving over the next few days, as well as to tour the island to see it amazing wildlife. We were delighted to see our first Koala, and loved seeing the Australian Sea Lion colony at Seal Bay. Our shore dives saw us diving another jetty and finding several Leafy Seadragons using their perfect camouflage to blend in with the underwater vegetation. Kangaroo Island Marine Advenures picked us up to go diving by boat to search for even more seadragons and to enjoy the company of juvenile sea lions underwater. They also offer incredible wild dolphin swims, which we hope to return and try some day.
The final part of our epic tour of South Australia saw us fly to Port Lincoln on the Eyre Peninsula. We had a lunch appointment with Rodney Fox and his wife Kay. Rodney survived a Great White Shark attack back in the 60s when he was competing in a spear-fishing competition. He went on to develop shark cages so that he could safely learn more about the shark that nearly killed him.
He developed shark experience tours for famous underwater film makers and photographers and was involved in shooting some of the scenes from the film Jaws. We sat and chatted about his experiences over a cup and tea and scones, and could have stayed all day to listen to his incredible stories, but it was time for us to go and experience the Great White Sharks of South Australia for ourselves, on a liveaboard expedition with Rodney and Kay's son Andrew.
The weather started to turn as we headed out to sea. A polar vortex was heading our way and it was going to make for some challenging conditions for our shark diving tour. Big waves and strong underwater currents meant that the sea floor cages, that offer incredible views of the sharks could not be deployed. The visibility at the surface in tumultuous waters was challenging too. Not the best for underwater photography, but we were still able to experience the incredible speed and power of these magnificent predators as they approached the cages. The best part of the trip was to be out on the water with someone so knowledgeable and passionate about Great White Sharks.
All to soon it was time for us to head back home. We only scratched the surface of what was on offer in this amazing state, its coastline, marinelife and of course wine. But we did get to experience some Great Whites (both of the shark and wine kind)!
---
Links
For more information about Frogfish Photography click here
For information about visiting South Australia click here
Dive Centres
Vineyards